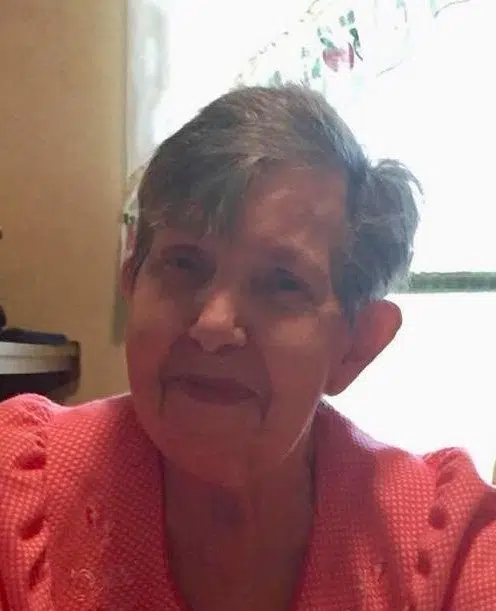 Blondell "Bonnie" Miller, age 80, of St. Elmo, Illinois passed away at 7:55 p.m. Friday, December 29, 2017 at her home in St. Elmo, Illinois.
Graveside service will be at 1:00 p.m. Tuesday, January 2, 2018 at Springhill Cemetery in Loudon Township, Illinois. PeeWee Denton will be officiating. Memorials may go to donor's choice. Online condolences may be expressed at www.pagelfuneralhome.com
Bonnie was born June 15, 1937 in St. Elmo, Illinois, the daughter of Freddy and Julia "Loriene" B. (Daniels) Evans in St. Elmo, Illinois. She married Steve Miller on March 30, 1979 in the old Christian Church in St. Elmo, Illinois. She liked to play Bingo and Slots and enjoyed spending time with her family and friends and loved birds and feeding the squirrels.
She is survived by her husband, Steve Miller, of St. Elmo, Illinois; one son, Kevin Scoles (wife Karen) of Milner, Georgia; two daughters, Diane Scott of Beecher City, Illinois and Kim Williams (husband Dennis) of Bethlehem, Georgia; five grandchildren, Ryan C. Scott (fiancé Chelsi Hubbartt), Codi Revis, Kayla Young (husband C. L.), Alex Williams and Acelan Williams; three great-grandchildren, Devon Scott, Carl Young and Kayleigh Young.
She was preceded in death by her parents, Freddy and Loriene Evans and brothers, Buddy Evans and Danny L. Evans; and second husband Eldon R. Scoles.