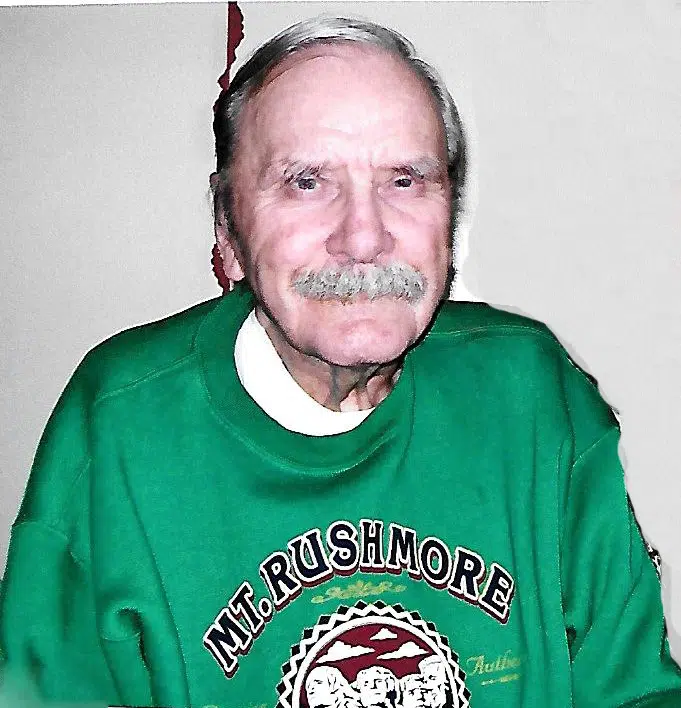 Paul R. Probst, 92, of Hillsboro, Illinois, formerly of Bingham, IL passed away Wednesday, December 27, 2017, at Montgomery Nursing & Rehab, Taylor Springs, IL.
Services will be held at 10:00 AM, Saturday, December 30, 2017, at Miller Funeral Home, Fillmore, IL, , with  Pastor Harry Kirk officiating. Burial will follow at Glendale Cemetery Fillmore, IL.  Visitation will be held from 6:00 PM to 8:00 PM, Friday, December 29, 2017, at Miller Funeral Home, Fillmore, IL.  Memorials: First Church of God, Lighthouse Pregnancy Center both of Vandalia, IL.   Miller Funeral Home, Vandalia, IL, is in charge of arrangements. Online memories and condolences may be shared with the family at www. millerfh.net.
He was born, August 26, 1925, in Shafter Twp., Fayette Co.  IL, the son John & Bertha Jane (Hoffman) Probst.  Married May Della Hoffman September 21, 1950, in Bayle City, IL. He was a retired Il Dept. of Corrections Officer of 20 years and a Farmer,. Navy, World War II veteran and member of Church of God – Canaan Chapel, Rural Bingham, IL.
He is survived by: Wife – May Della (Hoffman) Probst, Vandalia, IL
Sons – Dr. Alan Probst & Christy, Fillmore, IL,  Dr. Bruce Probst & Dr. Laurel, Belvidere, IL,  Dr. Keith Probst & Donna, Estherville, IA; Daughter – Rhonda Jacobs & Bill, Chatham, IL; 15 Grandchildren and14 Great Grandchildren.
Preceded in death by: His Parents and 2 Brothers – John Earl and Denver Probst.