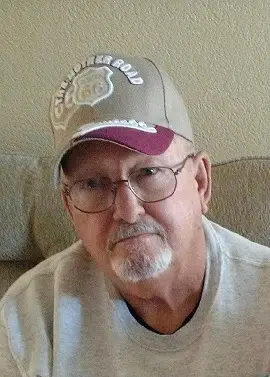 Charles Edwin Liggett, age 68, of Vandalia, Illinois passed away at 11:21 p.m. Tuesday, December 19, 2017 at Fayette County Hospital in Vandalia, Illinois.
Funeral service will be at 12:00 p.m. Saturday, December 23, 2017 at Pagel Funeral Homes in Edgewood, Illinois. There will be a two-hour viewing prior to the service. Mike Durre will be officiating. Burial will be at Oskaloosa Cemetery in Clay County, Illinois. Memorials may go to Oskaloosa Cemetery or the donor's choice. Online condolences may be expressed at www.pagelfuneralhome.com
Charles was born on September 5, 1949 in Sterling, Illinois, the son of George and Mary (Krutsinger) Liggett. He worked at the Vandalia Correctional Center for 32 years. He was a member of the GWRRA motorcycle club. He was in the National Guard from 1968-1974 and was stationed in Alaska during his time. He enjoyed motorcycles, camping, traveling, building model airplanes, music and spending time with his friends and family. He was the lead guitar player in his band, Knockabout.
He is survived by his companion of 12 years, Peg Sewell of Vandalia, Illinois; son, Jason Liggett (wife Emily) of Louisville, Illinois; daughter, Amanda Barbee of Flora, Illinois; two brothers, Carl Liggett and Jim Liggett of Farina, Illinois; sister, Lois Green (husband Charlie) of Farina, Illinois; two grandchildren, Blair Liggett and Kaden Barbee.
He was preceded in death by his parents, George and Mary Liggett.