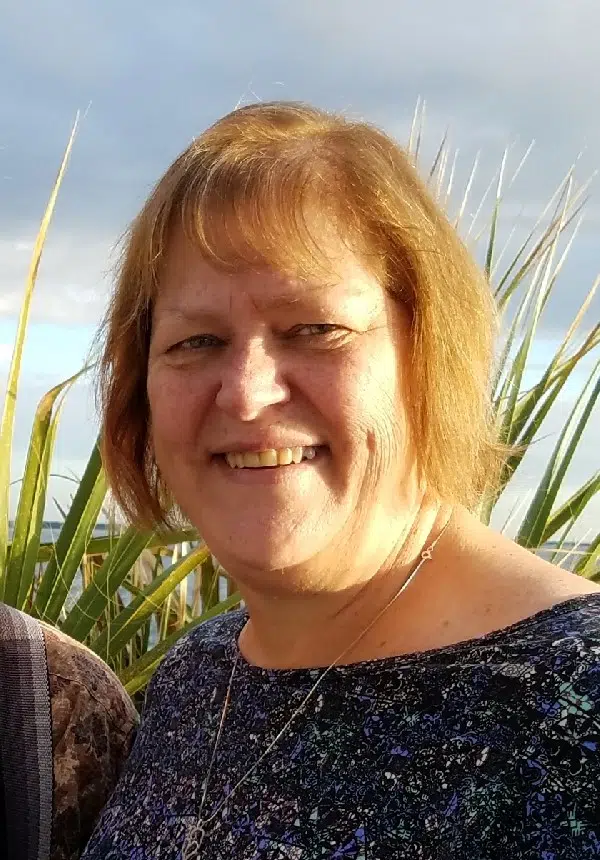 Diane N. Hortenstine, 60, of Ramsey, Illinois, passed away Tuesday, December 12, 2017, at Springfield, IL.
Services will be held at 11:00 AM, Friday, December 15, 2017, at Ramsey Christian Church, Ramsey, IL with Pastor Larry Daniel and Pastor Terry Sapp, officiating. Burial will follow at Hortenstine Family Farm with Father Allen, officiating. Visitation will be held from 5:00 PM to 8:00 PM, Thursday, December 14, 2017, and 1 hr. prior to the service on Friday, at Ramsey Christian Church, Ramsey, IL. Memorials: HOOAH Deer Hunt for Heroes, Bloomington, IL. Miller Funeral Home, Ramsey, IL, is in charge of arrangements. Online memories and condolences may be shared with the family at www. millerfh.net.
Born March 10, 1957, in Vandalia, IL, the daughter of John E. & Mildred M. "Millie" (Schmidt) Thull. Married Marc B. Hortenstine on February 24, 1978, Ramsey, IL. She worked at Ramsey New Journal & Fayette Co. States Attorney Office, as a clerical assistant/secretary; Member of St. Joseph Catholic Church and Ramsey Christian Church; Gold Star Parent and Statistician for Ramsey School Athletics.
Survived by: Husband – Marc B. Hortenstine, Ramsey, IL; Sons – Nathan Hortenstine & Jancye and Benjamin Hortenstine & Dana, all of Ramsey, IL; Dau-in-law – Tina Hortenstine, Cumberland Furnace, TN; 10 Grandchildren – Nicholas, Ashley, Brooklyn, Natalie, Marcus, Clayton, Chloe, Seiley, Tayelei & J.J.; Brothers – John Thull & Linda, Litchfield, IL, Bill Thull & Gayle, Bartlett, IL, Richard Thull, Ramsey, IL, and Tom Thull & Sandy, Poplar Bluff, MO; Sisters – Marilyn VanUytven, Ramsey, IL and Patty Thull & Curt Sneed, Springfield, IL.
Preceded in death by: Parents; and Sons – Daniel and Luke Hortenstine.