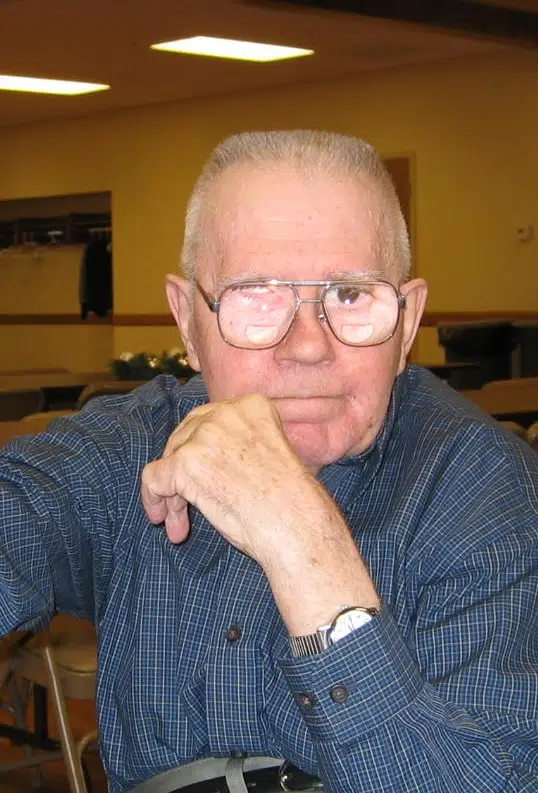 Earl Chris Storck, age 89, formerly of Farina, Illinois passed away at 4:50 p.m. on Sunday, December 10, 2017 at Lutheran Care Center in Altamont, Illinois.
Funeral service will be at 11:00 a.m. Wednesday, December 13, 2017 at St. Peter's Lutheran Church in St. Peter, Illinois. There will be a one-hour viewing prior to the service. Reverend Ryan Meyer will be officiating. Burial will be at St. Peter's Lutheran Cemetery in St. Peter, Illinois. Memorials may go to St. Peter's Lutheran Church, Lutheran Care Center or the donor's choice. Online condolences may be expressed at www.pagelfuneralhome.com
Earl was born on December 24, 1927 in Fayette County, Illinois, the son of August Herman and Rose Katherina (Engeljohn) Storck. He was a member of the St. Peter's Lutheran Church. He enjoyed watching tv, mowing the grass with the rotary lawn mower and spending time with family and friends.
He is survived by his twin brother, Merle Storck of Farina, Illinois and several nieces and nephews.
He was preceded in death by his parents, August and Rose Storck; three sisters, Helen Storck, Selma Quade and Leona Wolff; sister- in-law, Francis Storck; 3 brothers-in-law, Harold Quade, Edgar Wolff, Rickard Stock.