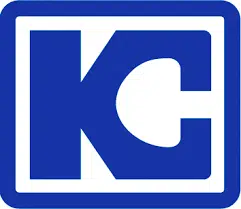 The Kaskaskia College Board has appointed Dean of Career and Technical Education George Evans as its Interim President.
Evans will replace Dr. Penny Quinn until the end of her contract on June 30th of next year. She resigned as President at Monday night's meeting.
In her letter of resignation, Quinn said although her experience at Kaskaskia College has been challenging due to the two-year state budget impasse, she had the opportunity to work with an absolutely wonderful leadership team. As a result, Quinn said KC weathered this unprecedented storm positively, and recently received a clean audit as KC looks to the future.
Dr. Quinn added she will treasure the many accomplishments achieved during her time and wishes the board well in identifying a new President who believes in Kaskaskia College as she continues to do.
Quinn was thanked by the board members for leading the college through its financial crisis. Evans said Quinn had done an amazing job in tough circumstances and she is the reason the lights are still on and students are getting educated.
Evans notes KC is home to him. He is a KC graduate, met his wife on campus and says he has some of the best people in the world working beside him.
Evans will be paid the equivalent of $145,000 a year in his joint role as Interim President and Dean through June 30th.
After the meeting, Evans made it clear he would like the Presidency on a permanent basis and retire from KC as either President or in his capacity as a dean.