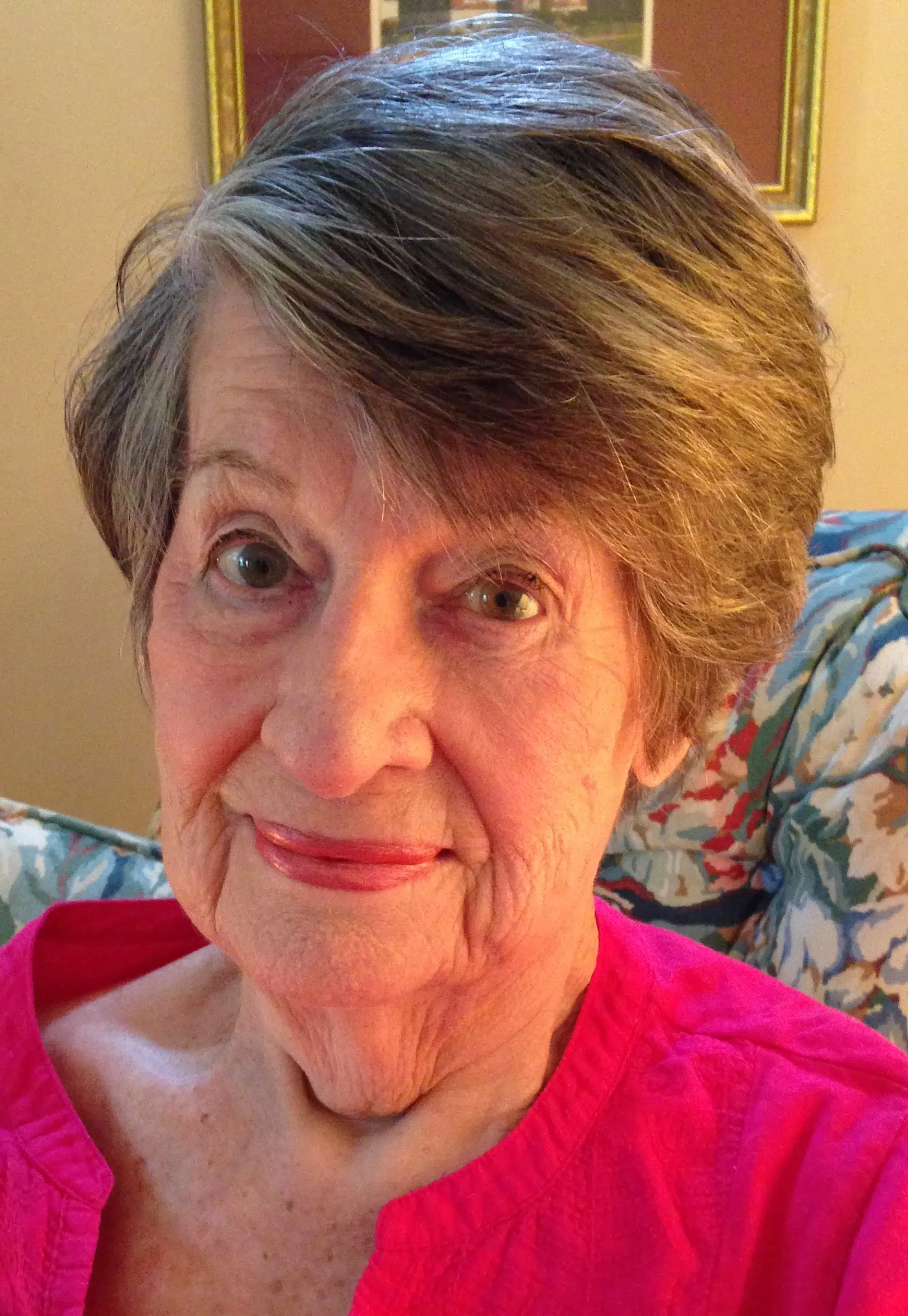 Lorraine A. White, 92, longtime resident of Vandalia, born June 22, 1925, in Decatur, Illinois died at 2:19 am on Friday, November 17, 2017 in Palliative Care at Riverside Methodist Hospital in Columbus, Ohio of natural causes. Lorraine had been living the past 4 years with her daughter Andrea in Columbus.
Lorraine graduated from Stephen Decatur High School in 1944. Upon graduation, she attended the Illinois Institute of Art in Chicago, Illinois to study fashion illustration. At the end of World War II, she left school to marry her high school sweetheart, Andrew C. White in June of 1946. Lorraine and Andrew were married 54 years. Lorraine worked for several Decatur department stores as a fashion illustrator. She was an accomplished painter and was skilled in the mediums of oil, acrylics, and watercolor.
Lorraine is survived by her 6 children, Tiffany and husband Tim Goodbrake of Edwardsville; Andrea Wirtanen of Columbus, OH; Tim White of Vandalia; Annette and husband Rick Lober of Annapolis, MD; Caroline and husband Mark Bone of Omaha, NE; and Tom and wife Libby (Isbell) White of St. Charles, MO. Sister-in-law Marilyn Hantle of Belleville. She was the proud grandmother of 15 grandchildren, 7 great-grandchildren, and aunt of 3 nieces and 1 nephew.
She was preceded in death by her husband Andrew; parents John "Jack" and Agnes (Morenz) Bain, Decatur; sister Lois Elizabeth "Betty" Moothart, Betty's husband Edward and son John Moothart, Belleville; brother-in-law Bernard Hantle, Belleville; and son-in-law Clifford Wirtanen, Columbus, OH.
A funeral Mass will be offered at 10:00 am on Monday, December 4, 2017 at Mother of Dolors Catholic Church in Vandalia, IL with the Rev. Father Zachary Edgar officiating. The Rosary will be recited at 9:30 am prior to Mass at Mother of Dolors. The Rite of Committal (internment) will follow the funeral Mass at Fairlawn Cemetery.
Please join Lorraine's family for lunch at the Mother of Dolors' Parish Center immediately after the Rite of Committal at Fairlawn Cemetery. In lieu of flowers, the family kindly requests Masses to be offered for the intentions of Lorraine's soul.