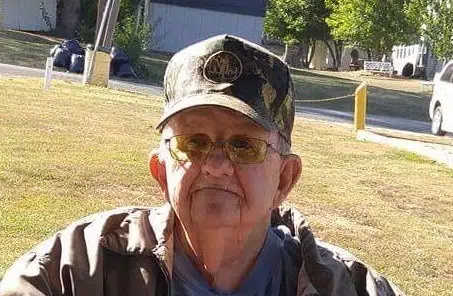 G. Kenneth Pyle, 79, of Vandalia, Illinois, passed away Thursday, November 16, 2017, at St. John's Hospital, Springfield, IL.
Services will be held at 10:30 AM, Wednesday, November 22, 2017, at Unity Baptist Church, Vandalia, Pastor Bruce Sasse officiating. Burial will follow at Green Hill Cemetery, Rural Fillmore, IL. Visitation will be held from 6:00 PM to 8:00 PM, Tuesday, November 21, 2017, with Masonic Rites at 6 P.M. and 1 hour prior to the service on Wednesday, all at the church. Memorials: Fayette County Health Department and/or Unity Baptist Church. Miller Funeral Home, Vandalia, IL, is in charge of arrangements. Online memories and condolences may be shared with the family at www. millerfh.net.
He was born February 27, 1938, in Vandalia, IL, the son of George Frederick & Ethel L. (Ray) Pyle. Married Verna Mary Harnetiaux on June 5, 1960,at  Beaver Creek, IL. He worked in Maintenance for the Dept.. of Natural Resources at Ramsey State Park; Member of Unity Baptist Church; and Temperance Lodge # 16, A.F.A.M., all of Vandalia, IL.
He is survived by: Wife – Verna Pyle, Vandalia, IL; Daughter – Lisa Otto & Terry, Bingham, IL; Grandchildren – Nicole, Chasity & Patty, Cody, Trever, Kayla, Cayla, Grandt, Caitlin and Heather & Thomas; Great Grandchildren – Dezsiree, Destinee, Dawson, Chase, Oliver, Trayce, Mark and Aiden.
Preceded in death by: Parents; Son – Mark Pyle; and Brother – Walter Pyle.