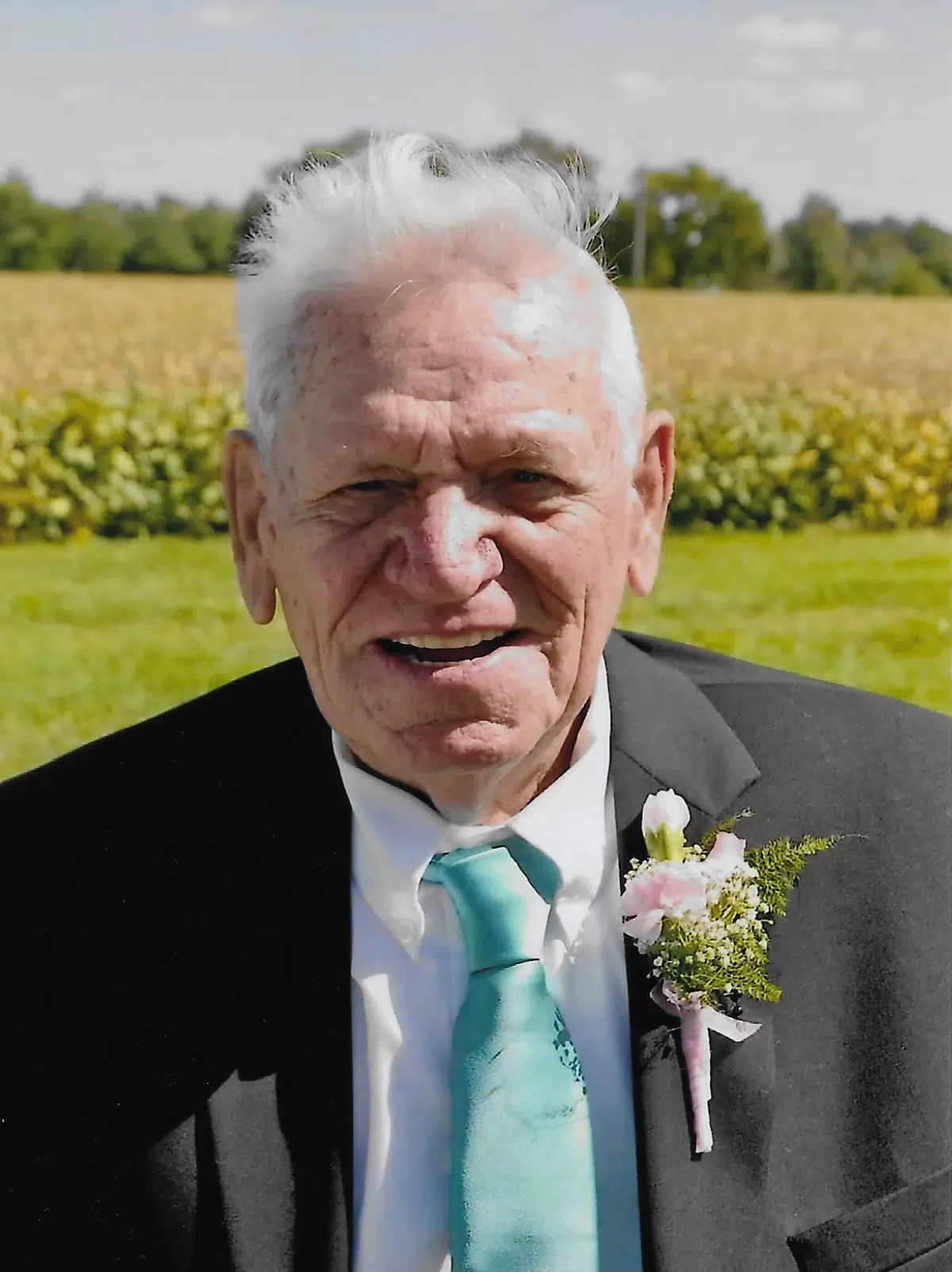 Cloide "Junior" Carruthers, 88, of Ramsey, Illinois, passed away Sunday, November 5, 2017, at Vandalia, IL.
Services will be held at 10:00 AM, Thursday, November 9, 2017, at First Baptist Church of Ramsey, Ramsey, IL, with Pastor Jeff Shouse, officiating. Burial will follow at Union Cemetery, Rural Vandalia, IL., with Military Rites. Visitation will be held from 4:00 PM to 8:00 PM, Wednesday, November 8, 2017, at First Baptist Church of Ramsey, Ramsey, IL, and 1 hour prior to the service on Thursday at the church. Memorials: First Baptist Church of Ramsey; and/or The Manna Foundation Hope Health, Gallatin, TN. Miller Funeral Home, Ramsey, IL, is in charge of arrangements. Online memories and condolences may be shared with the family at www. millerfh.net.
Born August 16, 1929, in East Troy, WI, the son of Claude & Ima Samantha (Hardiman) Carruthers. Married Patty Ann Kelly on September 18, 1954 in Vandalia, IL. He was a retired Ag Teacher for 23 years @ Stewardson-Strasburg High School; Member of First Baptist Church of Ramsey, and US Army Veteran.
Survived by: Wife – Patty Carruthers, Ramsey, IL; Sons – Bruce Carruthers & Susie, Strasburg, IL, Robert "Bob" Carruthers & Melissa, Jacksonville, IL, Tim Carruthers & Eydie, Effingham, IL, and Kelly Carruthers & Ann, Louisville, IL; Daughters – Lorre Winter & Howard, Salem, IL, Terri Evans & Greg, Effingham, IL, Amy Campbell, Tyler, TX, Kathy Johnson & Ted, Bowling Green, KY, Heidi Gipson, Indianapolis, IN, and Jill Abrams & Mitch, Portland, TN; 34 Grandchildren; 35 Great Grandchildren; 4 Great Great Grandchildren; Brothers – Richard Carruthers and Daniel Carruthers & Debbie, all of Ramsey, IL; Sisters – Donna Depew, Shiloh, IL and Nancy Stanton, Coffeen, IL.
Preceded in death by: Parents; 3 Brothers; and 6 Sisters.