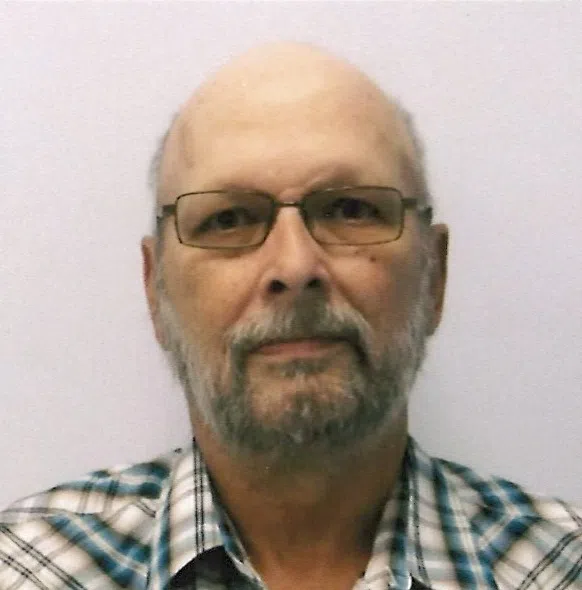 David A. Machado, age 68, of Alma, Illinois passed away at 1:31 a.m. Sunday, October 29, 2017 at Good Samaritan Hospital in Mt. Vernon, Illinois.
Funeral service will be at 11:00 a.m. Saturday, November 4, 2017 at St. Elmo Christian Church in St. Elmo, Illinois. Tom Fedrigon will be officiating. Burial will be at Mt. Moriah Cemetery in rural St. Elmo, Illinois. Visitation will be from 6 to 8 p.m. Friday, November 3, 2017 at St. Elmo Christian Church in St. Elmo, Illinois. Memorials may go to St. Elmo Christian Church or the donor's choice. Online condolences may be expressed at www.pagelfuneralhome.com
David was born on January 4, 1949 in Modesto, California, the son of Paul and Delores (Gravelle) Machado. He married Patricia Genn on September 14, 1974 in Lake Tahoe, Nevada. He enjoyed fishing, throwing darts, watching football, baseball and NASCAR. He loved life and was the kind of man who could talk to anybody and he also loved spending time with family and friends.
He is survived by his wife, Patricia Machado of Alma, Illinois; son, Brent Machado (wife Sharon) of Lynnwood, Washington; daughter, Kori Machado of St. Elmo, Illinois; sister, Judy Sandoval (husband Pete) of Ceres, California; four grandchildren, Laney, Kaitlyn, Connor and Ellie; two great-grandchildren, Charlotte and Rodney.
He was preceded in death by his parents, Paul and Delores Machado and brother, Dan Machado.