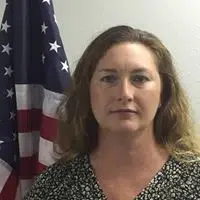 We hear again today from Laura Myers, who recently announced as a candidate for the Republican nomination for the 107th State Representative seat. Myers talks about her family and background in Bond County.
And, Myers says she works for the Illinois Department of Corrections.
Myers will face off with fellow Republican Blaine Wilhour in the March 20th, 2018 primary for the right to run in next November's general election for State Representative.