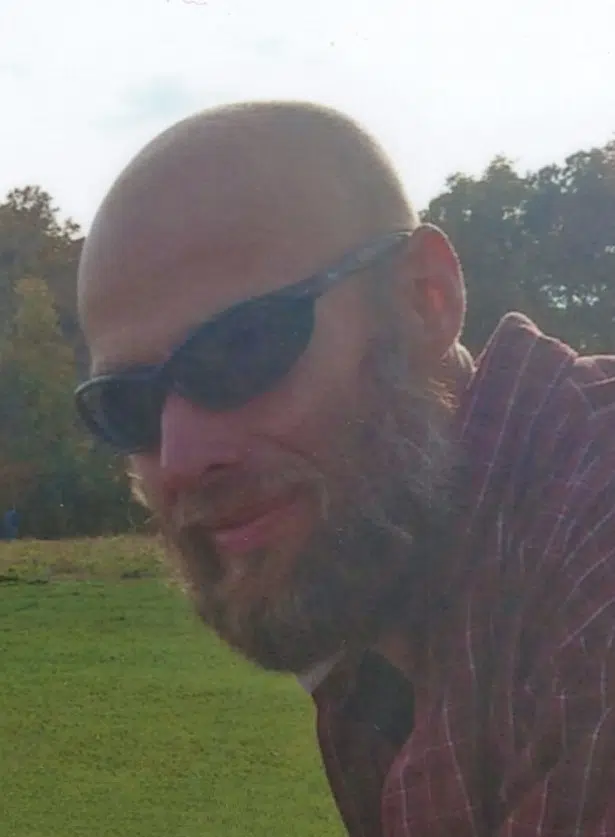 Ronnie Dale Grames, age 49, of St. Elmo, Illinois passed away at Carle Foundation Hospital at 1:06 a.m. Monday, October 23, 2017 in Urbana, Illinois.
A visitation will be from 5:00 to 7:00 p.m. Thursday, October 26, 2017 at C & A Funeral Home in St. Elmo, Illinois. Memorials may go to the family to defer funeral costs. Online condolences may be expressed at www.pagelfuneralhome.com.
Ronnie was born July 1, 1968, the son of Walter D. and Kathryn Kay (Gottman) Grames. He married Cristy J. Dial on March 7, 2015. He enjoyed tinkering with things and was a collector.
He is survived by his wife, Cristy (Dial) Grames of St. Elmo, Illinois, his mother, Kathryn Kay Grames of Altamont, Illinois, two sisters, Rhonda Grames of Salem, Illinois and Pauline Grames of Effingham, Illinois, children, Joshua Grames, Dalton Grames, Channing Dial, Sharley Gaston, Chance Gaston and Coltan Harpster, nephew, Brandon Grames and several other nieces, nephews and loved ones.
He was preceded in death by his father, Walter Dale Grames.