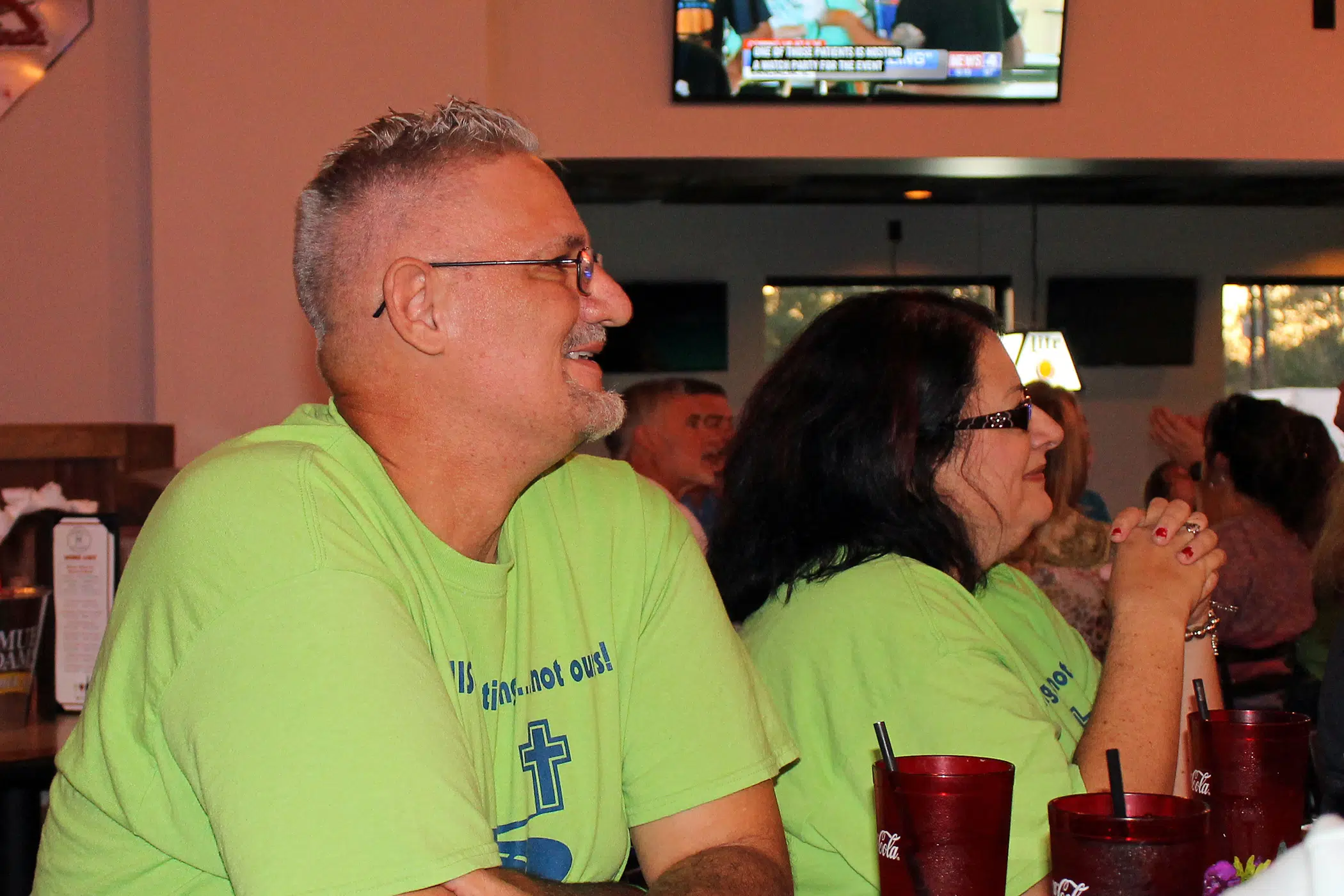 The response from the community for the story of the journey that liver transplant recipient Rich Cade and his family went on over a 10-year period is one that Cade himself calls overwhelming. With the "SLU Care: The Science of Healing" special airing on Tuesday night on KMOV Channel 4 with a large crowd attending a viewing party at Howie's in Vandalia, Cade says the community support was amazing and he and his wife Heidi have tried to pass that on and encourage others traveling the same or similar journey as them.
And Dianne Casey of Wild Iris Productions that produced the special says the Cade story along with the other stories shown Tuesday night, she hopes it encourages other people to be a donor or communities to come together to support others going through the transplant process.
Both Cade and Casey credited the doctors and staff at Saint Louis University hospital for the amazing stories like the Cade's that they have now been able to share. And we will hear about that tomorrow on Newscenter.