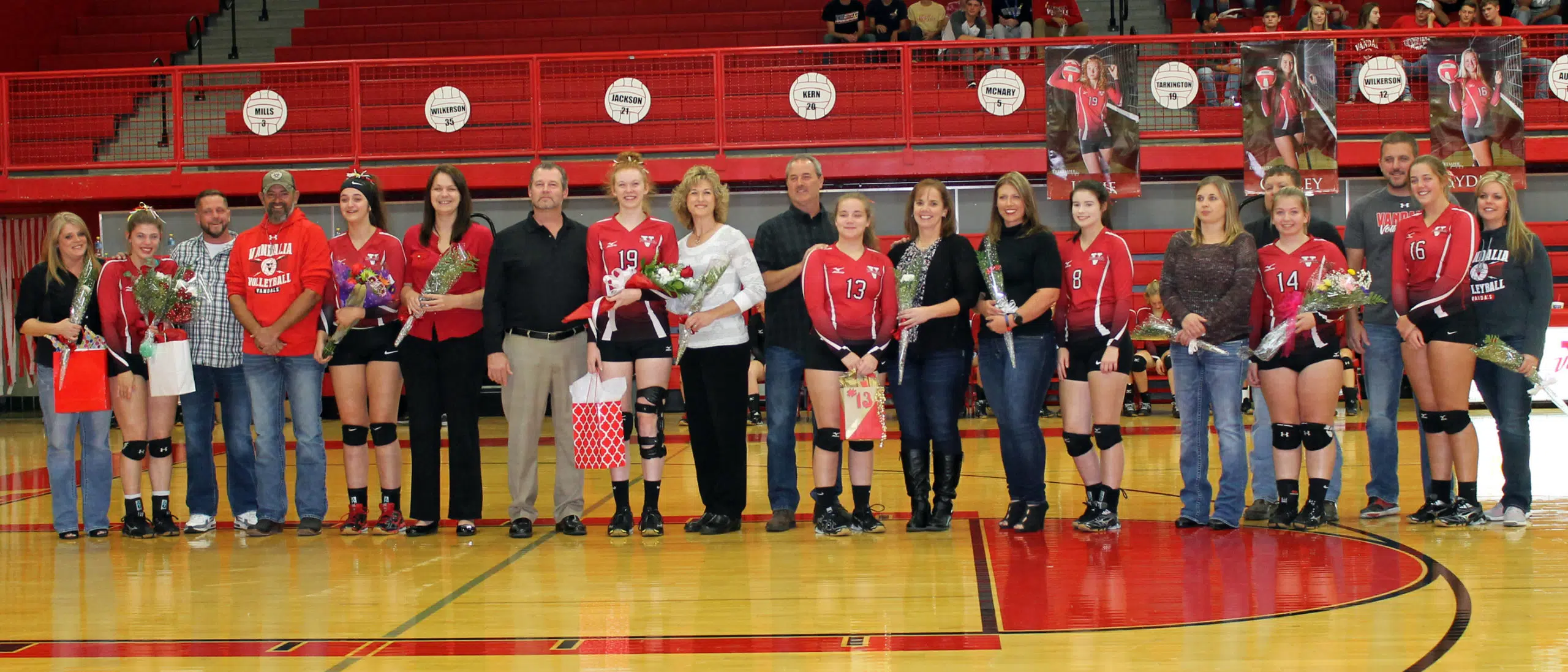 The Lady Vandals picked up a win on Senior Night as they defeated Gillespie 25-18, 25-19 on Tuesday night. Prior to the match, the Lady Vandals honored their seven seniors prior to the match. Lady Vandals Coach Amber Connor said it was an emotional night, but the girls did a good job of coming out ready to play.
Katie Tarkington had 5 kills and 2 aces, Carley Wilkerson had 4 kills and Bailey Younker had 4 kills. The Lady Vandals are now 17-10 on the season and will wrap up their regular season when they travel to Pana on Thursday.
In the JV match, the Lady Vandals won 25-8, 25-9.