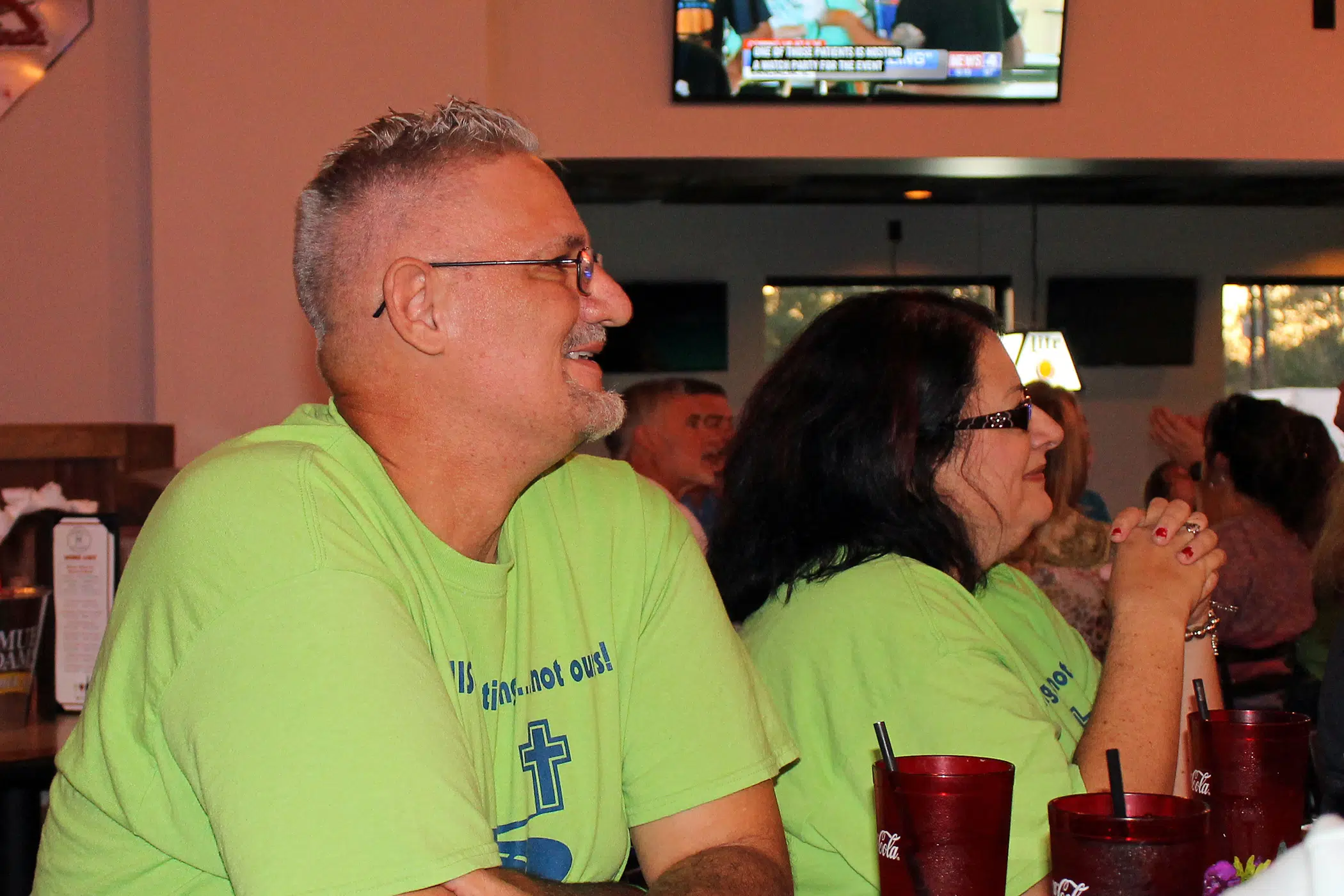 A large crowd turned out at Howie's on Main Street Tuesday night to view a special starring Vandalia resident Rich Cade. "The Science of Healing" aired at 6:30pm on St. Louis TV station KMOV Tuesday night and included interviews with Cade and his doctors that performed a liver transplant as well as two other stories of organ donors and recipients. And speaking before the event, Rich Cade says he and his wife Heidi Cade were excited about being able to get their story about their transplant journey out there.
Dianne Casey of Wild Iris Productions that produces "The Science of Healing" show says the story of the long 10-year journey that the Cades were on was such an amazing story from the diagnosis to the successful transplant that she felt lucky to be able to help them tell their story.
In his story on the show, Rich talks about the community support he got as well as the great doctors and nurses and other people at Saint Louis University Hospital that were there for him along the way. And we will hear about that tomorrow on Newscenter.