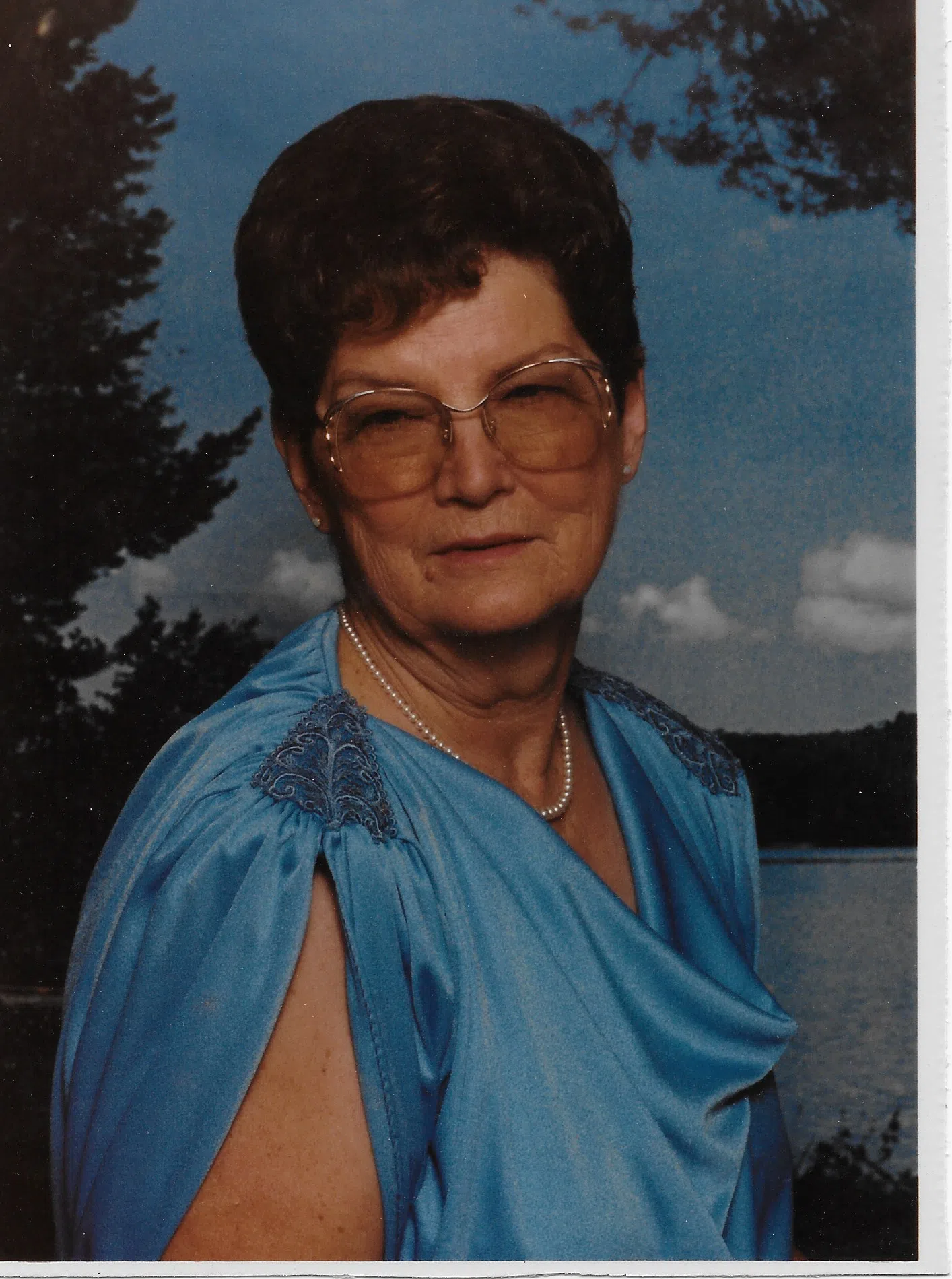 Velma I. Walker Robertson, 93, of Pana, Illinois formerly of Herrick, passed away Thursday, October 5, 2017, at Pana, IL.
Services will be held at 11:00 AM, Monday, October 9, 2017, at Miller Funeral Home, Ramsey, IL, with Rev. Dennis Blankenship, officiating. Burial will follow at Mt. Carmel Cemetery, Rural Ramsey, IL. Visitation will be held from 10:00 AM to 11:00 AM Monday, October 9, 2017, 1 hour prior to the service at the funeral home. Memorials: Heritage Health-Pana, Pana IL. Miller Funeral Home, Ramsey, IL, is in charge of arrangements. Online memories and condolences may be shared with the family at www. millerfh.net.
Born November 11, 1923, in Rural Ramsey, IL, the daughter of Matt Forrest & Viola E. (Leigh) Rhodes. Married Clarence A. Walker on October 11, 1941 in St. Charles, MO, he passed away January 26, 1975 and she later married Kenneth E. Robertson on July 23, 1988, Herrick, IL, he passed away October 8 2003. She was a homemaker, and member of Herrick Baptist Church, Herrick, IL; Herrick Am. Legion Auxiliary; and long time member of The Order of the Eastern Star.
Survived by: Son – Bruce A. Walker & Pat, Decatur, IL; Daughters – Sharon Lewis & Gary, Pana, IL and Paula Riley & James, Findlay, IL; 7 Grandchildren; and 9 Great Grandchildren.
Preceded in death by: Parents; Husbands – Clarence A. Walker and Kenneth E. Robertson; 2 Sons; and 1 Sister.