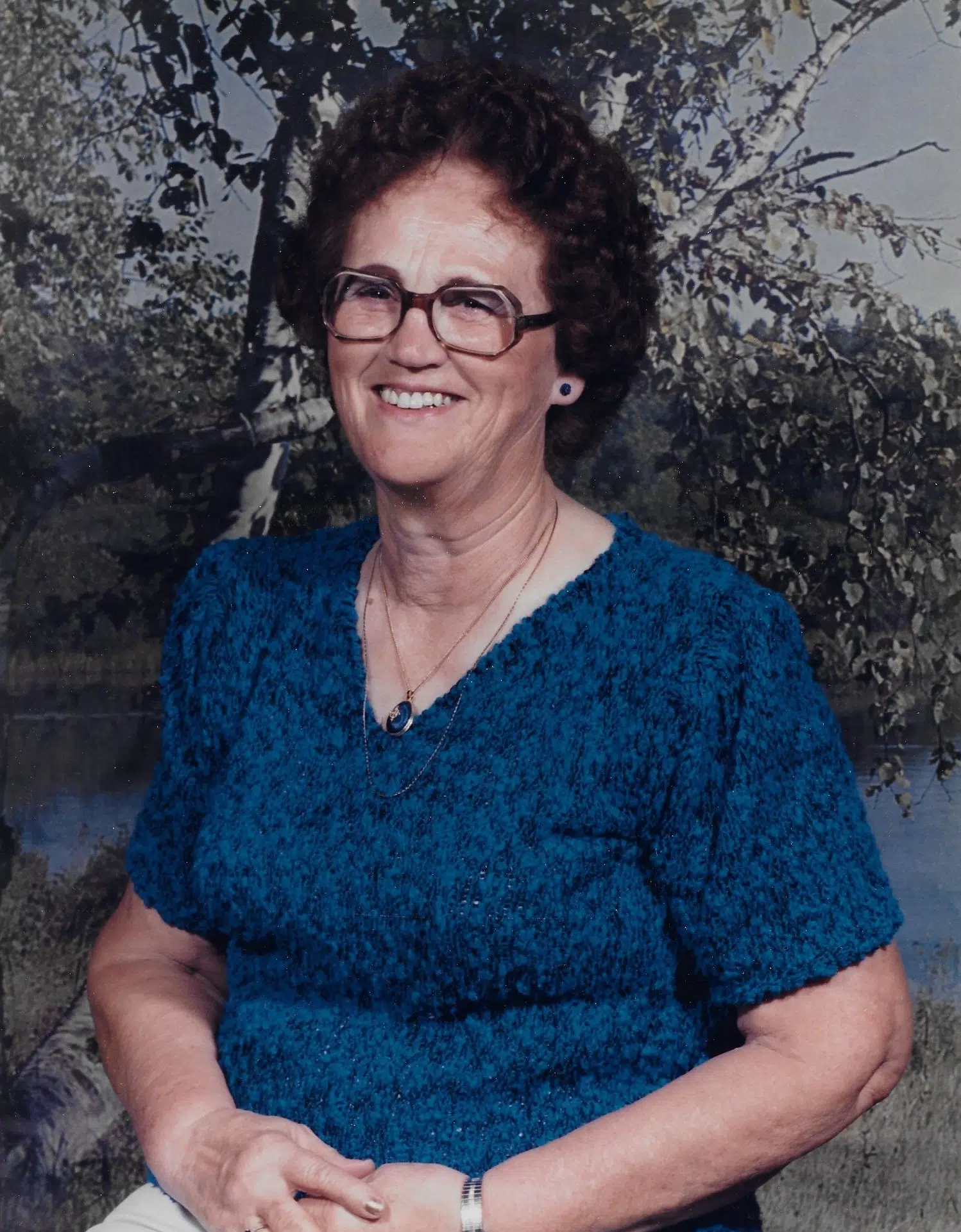 Myrtle E. Kern, 95, of Vandalia, Illinois, formerly of Rural Mulberry Grove, Illinois, passed away Tuesday, October 3, 2017, at Vandalia, IL.
Services will be held at 11:00 AM, Saturday, October 7, 2017, at Miller Funeral Home, Vandalia, IL, with Pastor Bruce Sasse, officiating. Burial will follow at Taylor Cemetery, RFD Vandalia, IL. Visitation will be held from 9:00 AM to 11:00 AM, Saturday, October 7, 2017, 2 hours prior to the service, at the funeral home. Memorials: Columbus Baptist Church Building Fund. Miller Funeral Home, Vandalia, IL, is in charge of arrangements. Online memories and condolences may be shared with the family at www. millerfh.net.
She was born March 17, 1922, in Fayette County, IL, the daughter of Ernest Daniel & Ruth Mae (Hopkins) Eyman. Married Lloyd Everett  Kern on April 2, 1938, Pittsburg, IL, he passed away May 8, 1978. She sold Avon and Stanley products from her home after Lloyd's passing. Myrtle also worked at  Weise's and DeMoulins, both in Greenville, IL, and retired from Rural King, Vandalia, IL in 1989. Myrtle was a member of Pittsburg Free Methodist Church and later attended the Columbus Baptist Church, Keyesport, IL.
She is survived by: Sons – Melvin Kern & Janet, Vandalia, IL, James Kern & Melinda, Mulberry Grove, IL and Charles Kern & Glenda, Keyesport, IL; Daughters – Shirley Barenfanger, Vandalia, IL, Donna Bowen & Larry, Mulberry Grove, IL and Barbara Jackson, Panama, IL; 14 Grandchildren; 23 Great Grandchildren and 11 Great Great Grandchildren.
Preceded in death by: Parents; Husband; 1 Infant Daughter Melba Kay; 5 Brothers and 3 Sisters.