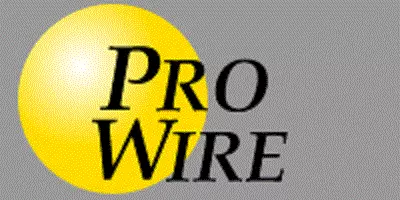 Our Pro Wire Athlete of the Week for the Week of September 30th are Scott Shulman and Trevor Smalls.  On Monday at the South Central Conference Golf Meet, Scott shot a 73.  That score tied Scott with Alex Eickhoff of Hillsboro for the top spot, making Scott Shulman the South Central Conference Co-Champion.
In Friday's Homecoming win over Staunton, Trevor rushed for 297 yards and 5 TD's on only 22 carries to help the Vandals pick up their 5th win of the season.
Our Athlete of the Week is brought to you by Pro Wire.
www.prowireil.com