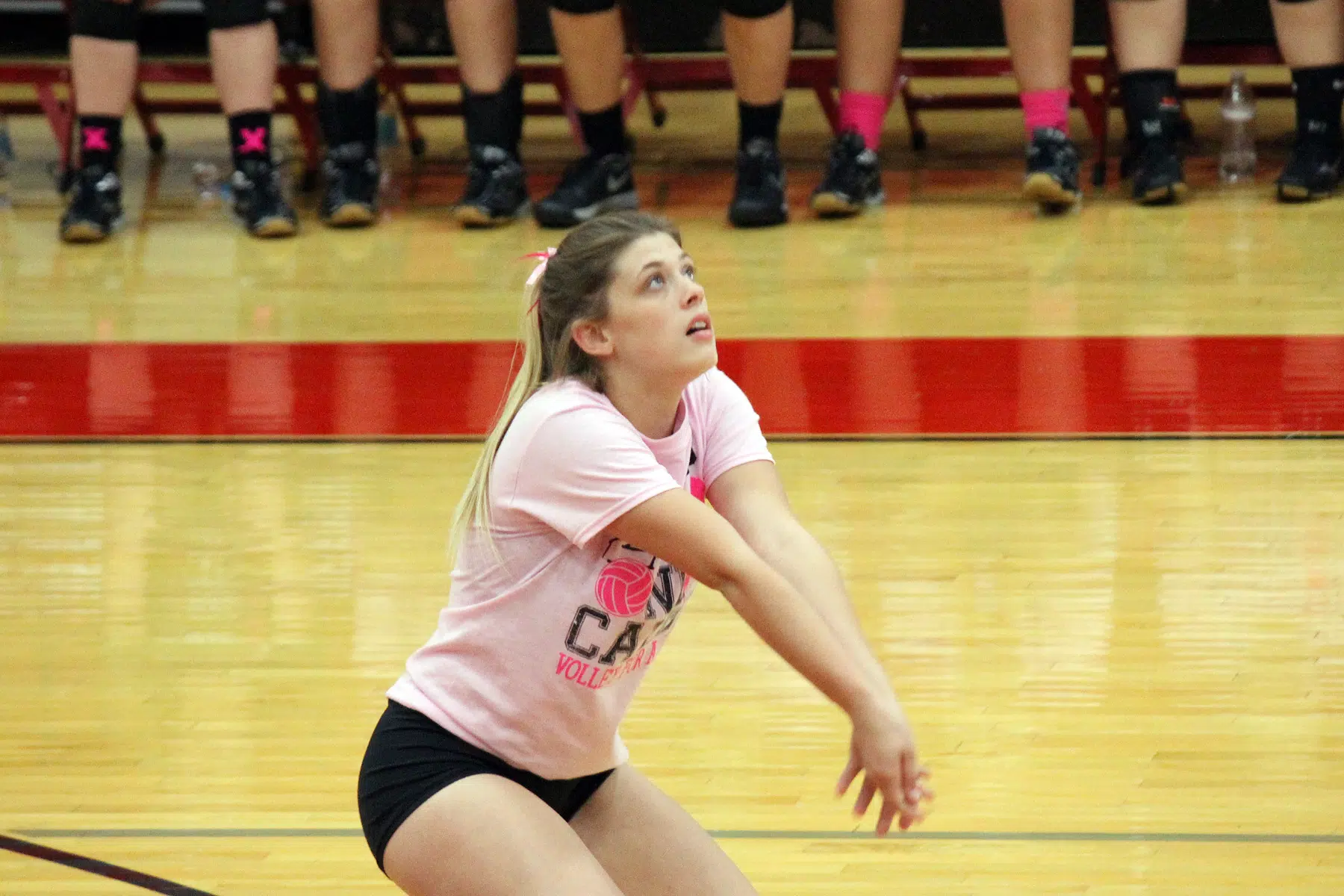 The Lady Vandals fell to 2-3 in the SCC after coming up short against Greenville 21-25, 26-28 in the annual Volley for the Cure match on Thursday night. Bailey Younker had 7 kills, Katie Tarkington had 6 kills, J'Amy Jackson had 3 kills and 2 blocks and Carley Wilkerson had 3 kills. The Lady Vandals are now 13-9 overall and 2-3 in the NTC. They will be back in action Tuesday when they travel to Hillsboro for another SCC matchup.
In the JV Match, the Lady Vandals fell 19-25, 25-23, 19-25.
In the Freshmen match, the Lady Vandals won 25-20, 25-17.