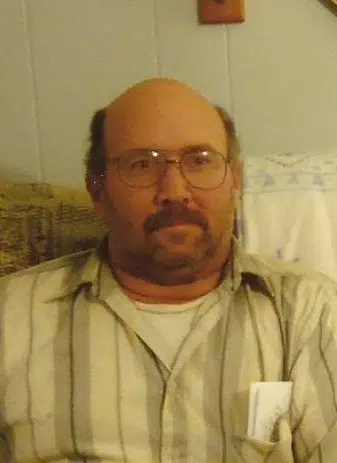 James "Jim" Skinner, 56, of Brownstown, IL passed away at 5:24 PM, Sunday, September 17, 2017 at his family home.
A Graveside Service will be held at 10:30 AM, Saturday, September 23, 2017 at Griffith Cemetery, Brownstown with Rev. PeeWee Denton officiating. Visitation will be held from 6:00- 8:00 PM, Friday, September 22, 2017 at Hohlt and File Funeral Home, Vandalia, IL. Memorials may be made to the Family. Online condolences may be made at www.hohltandfilefh.com
James R. Skinner was born on January 31, 1961 in Vandalia, the son of Melvin Skinner and Barbara (Kistler) Hoover. Jim worked as a carpenter, handyman, and as a farmer where he hauled and traded livestock. He was a member of the Carpenter's Union- Local 377.
He is survived by his father Melvin Skinner of Vandalia; son Ryan Skinner and fiancé Monica Mosley of Vandalia; sisters Debbie and husband David Richards of Johnston, IA and Peggy Roberts of Pocahontas, IL; brothers Dan Skinner and wife Becky of Brownstown, Gene Skinner of Du Quoin, IL, David Skinner of Cathedral City, CA and Dean Skinner and wife Julie of Westport, MA; granddaughter Caroline Sue Skinner; several nieces, nephews and extended family.
He is preceded in death by his mother Barbara (Kistler) Hoover.