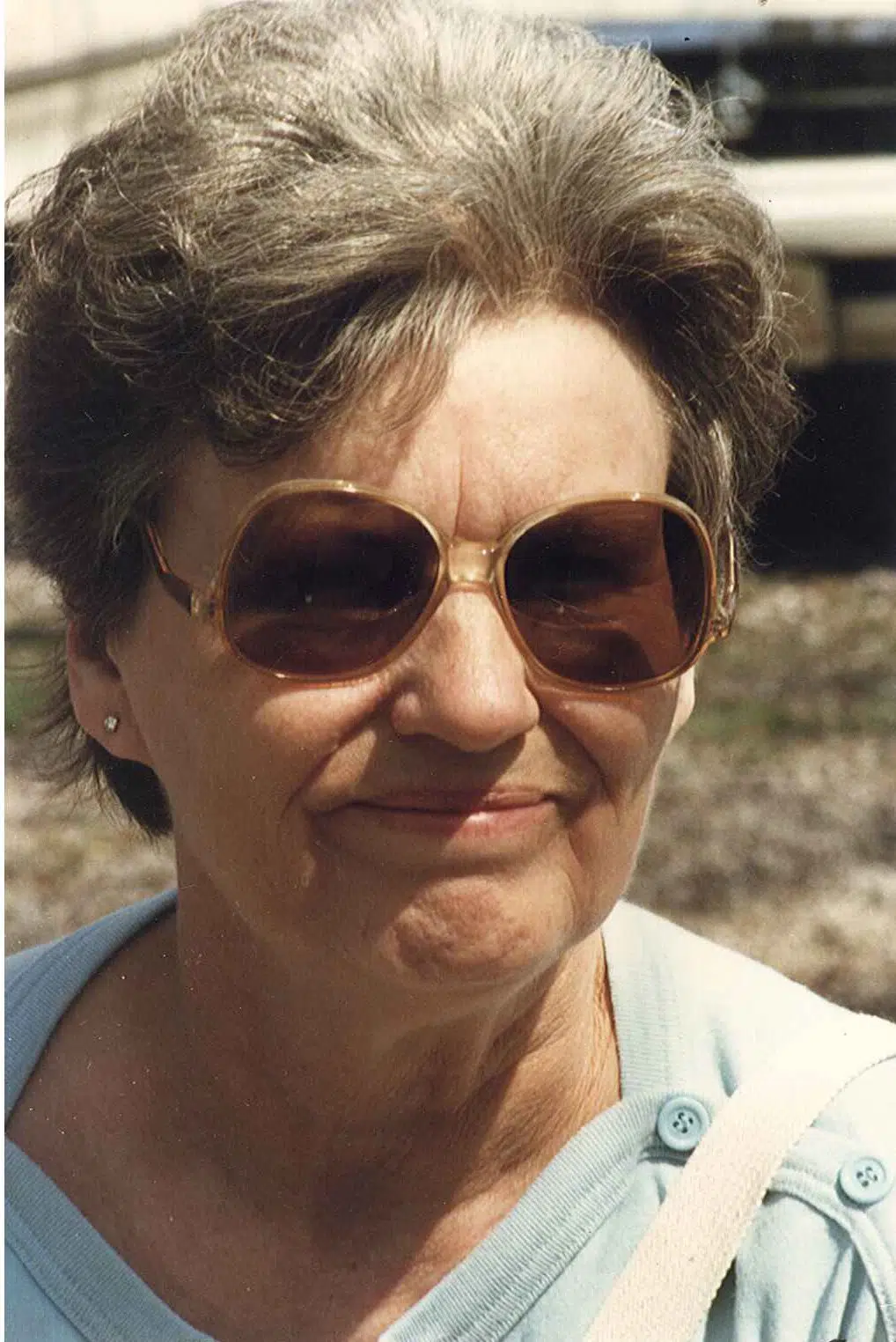 Dorothy E. Augustine, 88, of Evansville, passed away Sunday, September 17, 2017 at the Braun Nursing Home.
Dorothy was born Saturday, October 20, 1928 in Altamont, IL to the late Henry and Edith (Thoele) Reiss. She married Benjamin N. Augustine on September 11, 1948 at St. Clare Catholic Church, Altamont and he preceded her in death on January 14, 1991. She was a member of Sacred Heart Catholic Church, Evansville, IN.
Surviving Dorothy are two daughters, Brenda Sue Augustine and Pamela Ricketts, both of Evansville; a sister, Phyllis Coleman of Altamont, IL; two brothers, Robert Reiss of Effingham, IL and Charles 'Brick' Reiss of Altamont, IL; two grandchildren, Craig and Benjamin Hall; three great grandchildren, Kylie, Nathan and Kayla Hall and numerous nieces and nephews.
In addition to her parents, Dorothy was preceded in death by her husband, two sisters, Anna Mae McCain and Mary Ann Reiss and by a brother, James (Margaret) Reiss.
Funeral Mass will be at 2:00 p.m, Friday, September 22, 2017 at St. Clare Catholic Church, Altamont with Fr. Marek Kasperczuk officiating. Burial will follow at St. Clare Cemetery, Altamont. Visitation will be from 12:00 until service time at Gieseking Funeral Home, Altamont.
The family would like to extend a special thank you to Braun Nursing Home, Kindred Hospice and their staffs for the compassionate care given to Dorothy.
Memorial contributions may be made to the American Cancer Society or to the Alzheimer's Association.
Online condolences may be expressed at www.giesekingfh.com