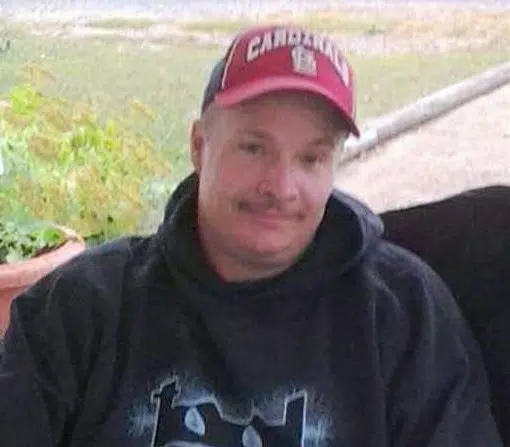 Nicky D. Rhodes, 43, of Vandalia, Illinois, passed away Saturday, September 16, 2017, in Vandalia, IL.
Private Family Services with Pastor Robert Weaver officiating. Burial will be in Mt. Carmel Cemetery, Ramsey, IL, at a later date. Memorials: To the family. Miller Funeral Home, Vandalia, IL, is in charge of arrangements. Online memories and condolences may be shared with the family at www. millerfh.net.
He was born May 30, 1974, in Vandalia, IL, the son of Teddy & Rhonda (Harris) Rhodes. He was a plumber at Kidd's Plumbing, Vandalia, IL. Affiliated with the Baptist Faith.
He is survived by: Parents, Vandalia, IL; Son – Dyllan J. Rhodes, Vandalia, IL; Sister – Leesha Swafford & Tom, Decatur, IL; Fiancée – Marcia D. Frailey, Vandalia, IL; Maternal Grandparents – Billy Sitter & Doug, St. Charles, MO; and Nephew & Niece – Tommy Jr. & Josie.
Preceded in death by: Paternal Grandparents.