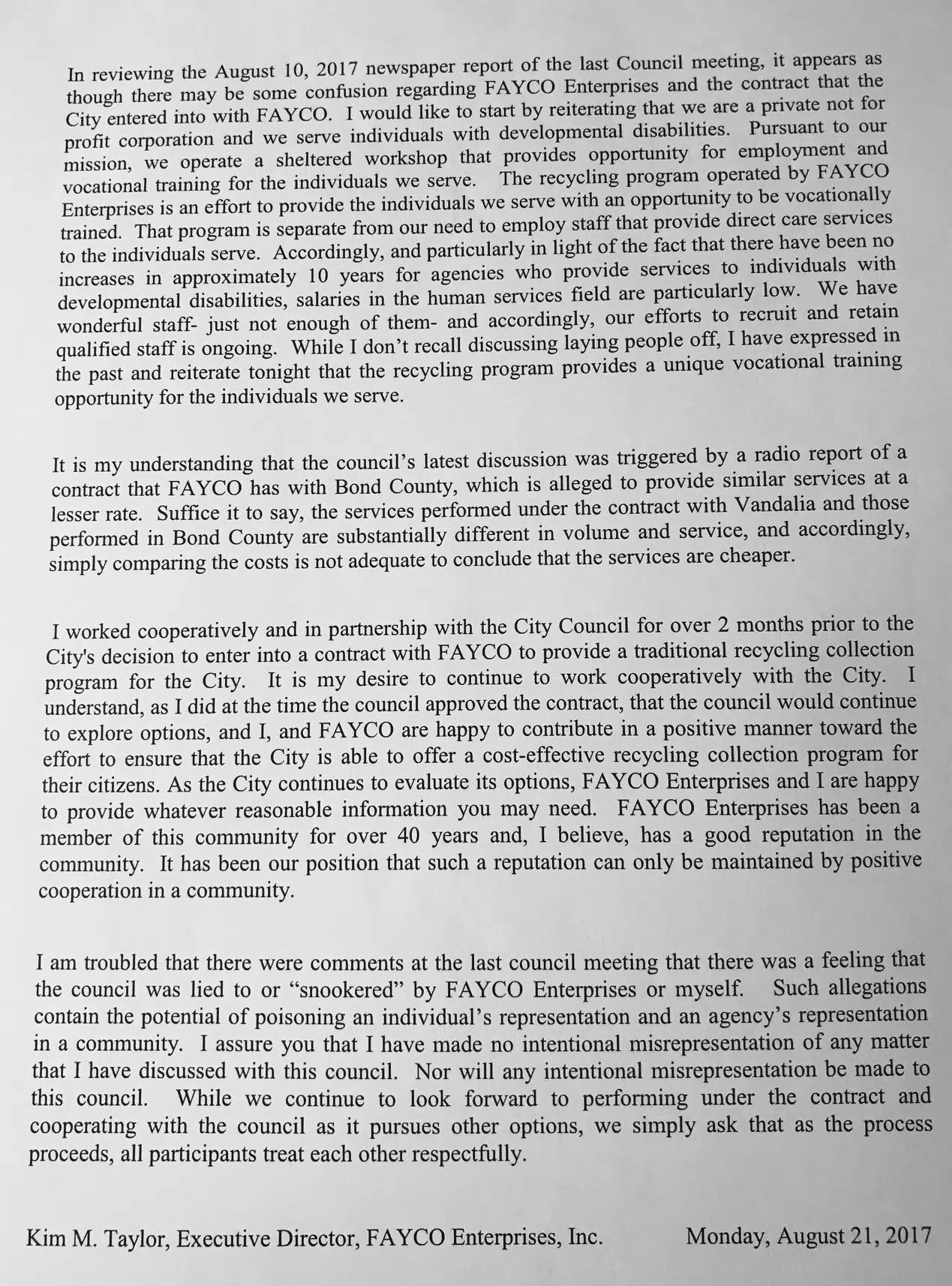 The topic of a recycling and the fee for it that was approved earlier this summer by the Vandalia City Council was brought up for the second meeting in a row during Monday night's second council meeting of the month. Kim Taylor of FAYCO was present for the meeting and during the audience communication portion of the meeting, addressed the council concerning comments and the media reports from the August 7 meeting of the council.
And Taylor went on to say that herself and FAYCO would provide any reasonable information the city may need as they look at their options and that FAYCO will do what they can to offer cost-effective recycling for the city.
The recycling issue was not on the agenda for the meeting but Mayor Rick Gottman did say during the meeting that the Landfill Committee would be meeting to look at documents received from the city attorney concerning the issue.