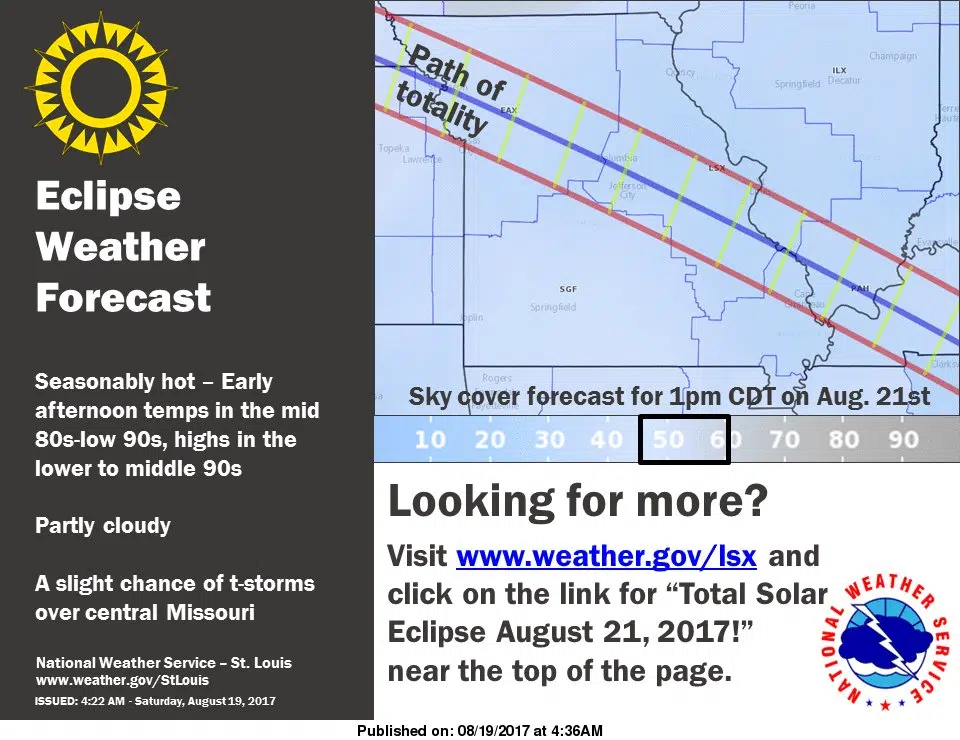 We all know that the total eclipse will be passing to our south–with communities such as Carbondale having the best view.  But, we'll have a very solid view in Fayette County of the eclipse on Monday.  There are literally dozens of websites out there that can give you a sneak peak at what you are going to see on Monday.  But, this illustration from Time Magazine allows you to take a look at different zip codes.
http://amp.timeinc.net/time/4882923/total-solar-eclipse-map-places-view/?source=dam
Another good site to give you an idea.
https://www.timeanddate.com/eclipse/in/@7317393
According to the information out there, the eclipse looks like it will begin in this area at 11:50 am, reaching it's peak around 1:18 pm and ending for our area at 2:45 pm.  As we know, we are not 100% eclipse here.  But, according to various maps, we'll be at 98% magnitude and 98% obscuration for the event.  Meanwhile, there are expected be better than a quarter of a million visitors to deep Southern Illinois to see the eclipse.  But, there are many areas in Missouri, Western Kentucky and such, that would be a fairly short drive from here and might give you a less crowded situation to see the event.