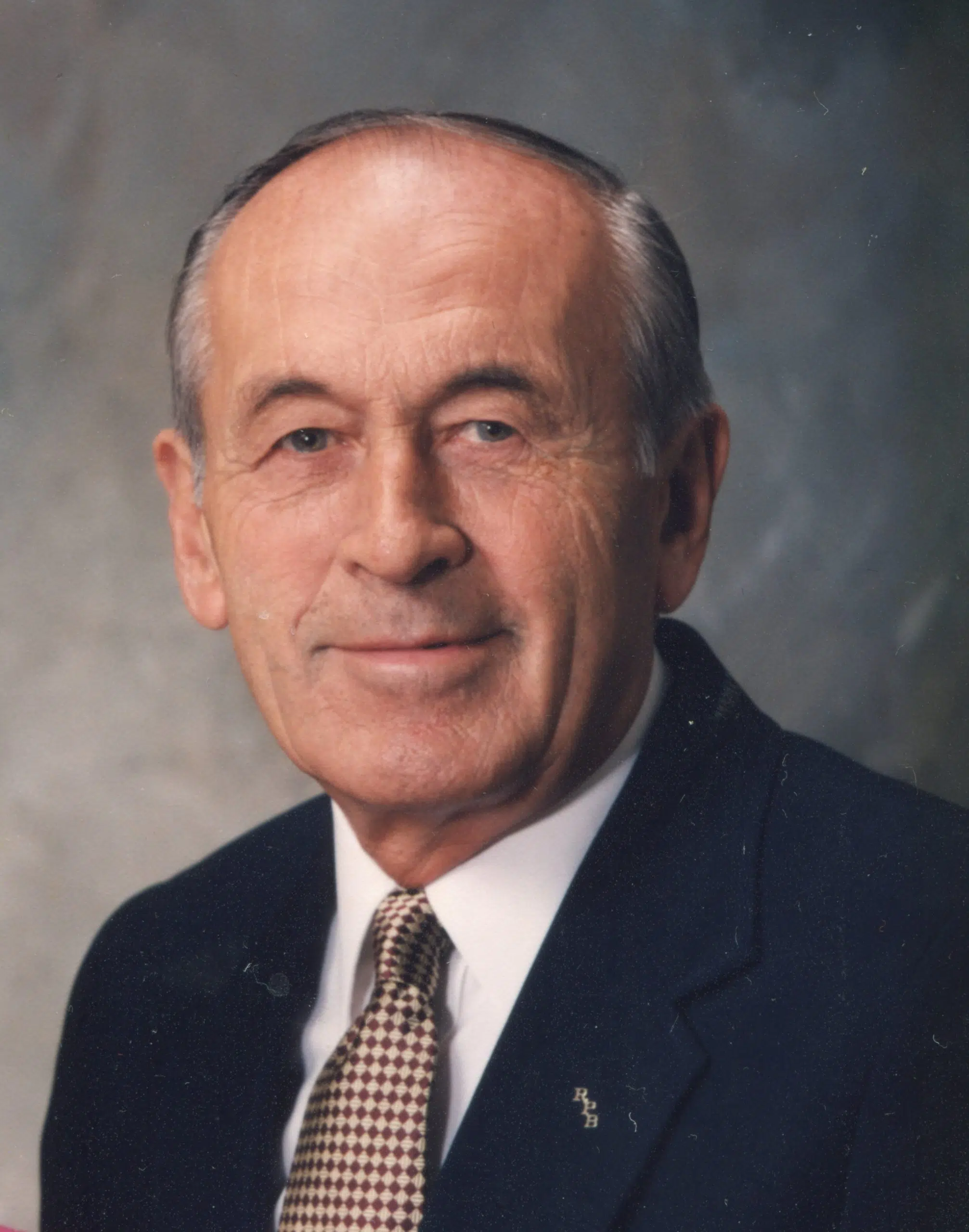 Name: RAYMOND PAUL BERG 92 years old of Altamont, passed away peacefully on Tuesday Morning August 8, 2017 at 10:00 AM at St. Anthony's Memorial Hospital, Effingham, Illinois.
Funeral Services will be conducted Saturday Morning August 12, 2017 at 10:00 AM at Immanuel Lutheran Church, Altamont with Rev. Dr. James F. Wright officiating.
Visitation for family and friends will be conducted from 5:00 pm – 8:00 pm on Friday evening at the Kull Funeral Chapel, Altamont, Illinois and again for one hour or from 9:00 am until the funeral service time of 10:00 am on Saturday Morning at Immanuel Lutheran Church.
Christian Burial Rites will be conducted at Union Cemetery immediately following the funeral service.
Raymond was born into the Christian family one of five siblings of August and Alma Mercier-Berg. He began his long life on September 25, 1924 at the family farm Mound Township, in the Bethlehem Community, Effingham County near Altamont, Illinois, where he was raised and educated in the values of the Church. Raymond married Marian Florence Kirchoff on June 6, 1948 in the Zion Lutheran Church, rural Altamont by the Rev. Karl Weinrich. Marian preceded Raymond in death on Sunday December 23, 2012.
Raymond spend his life in the local community beginning in St. Elmo, Illinois as a mechanic, then moving with his family to Altamont in 1958. However, in 1957 is when Raymond and Marian opened the Berg Service Station, which continued until 1990. This family owned and operated business provided an income as well as an education for the entire family, where Raymond and Marian passed their knowledge to their children and grandchildren. Raymond continued to maintain the family farm, which became a centennial farm, until his death.
Memorials may be directed to the Altamont Lutheran Interparish School, 203 East Division Street, Altamont, Illinois 62411 and or the Donor's Choice.
Raymond is survived by his:
2-Sons: Roger (Claudia) Berg Altamont, Illinois
Grandson: Randall (Jenee) Berg
Great Grandsons: Riley and Lucas Berg
Granddaughter: Catherine (Eric) Dothager
Great Granddaughters: Makenna and Aubrey Dothager
Grandson: Mark (Jennifer) Berg
Great Granddaughters: Clair and Kaley Berg
Jerry (Margaret) Berg Hindsdale, Illinois
Grandson: Austin Berg
Granddaughter: Grace Berg
Grandson: Martin Berg
Larry (Coezette) Berg Azle, Texas
Miss Brenda Berg Carbondale, Illinois
Grandson: Clark (Elizabeth) Asher St. Louis, Missouri
Granddaughter: Erica Asher St. Louis, Missouri
2-Sisters: Miss Lorna Berg St. Elmo, Illinois
Miss Hilma Berg St. Elmo, Illinois
He was preceded in death by his:
Wife: Marian Florence Kirchoff-Berg
Daughter: Shirley Asher
Son-in-law: Hans Asher
Parents: August Ferdinand Berg
Alma Louise Mercier-Berg
Brothers: Arnold and wife Ann Berg
Willie and wife Martha Berg
Online condolences may be expressed at www.kullfuneralhome.com