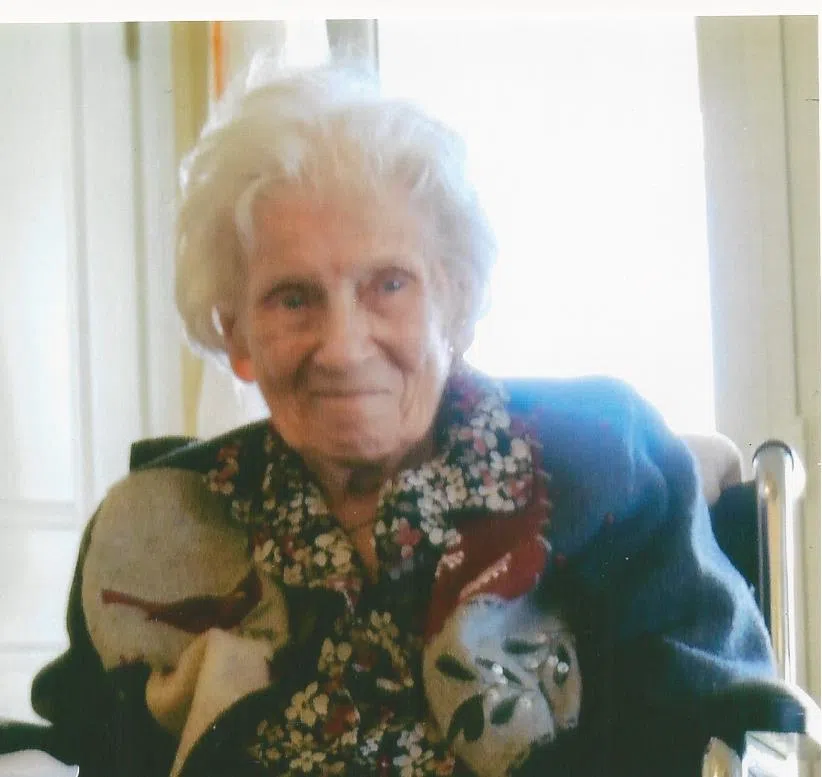 Name: Viola Alvina Marten, 101 years old of Altamont, passed away peacefully on Monday Morning August 7, 2017 at 10:12 AM at the Lutheran Care Center in Altamont where she made her residence for the past number of years.
Funeral Services will be conducted Friday Morning August 11, 2017 at 11:00 AM in the Lutheran Care Center Chapel Altamont with the Rev. Jason Rensner officiating.
Visitation for family and friends will be conducted from 5:00 pm – 8:00 pm on Thursday August 10, 2017 at the Kull Funeral Chapel and from 10:00 am until the time of service on Friday Morning at the Lutheran Care Center Chapel.
Burial Rites will be at the Trinity Lutheran Church Cemetery, Shumway, Illinois immediately following the funeral service.
Viola was born into the Christian family one of two siblings to Charles and Mary Knop-Laue. She began her long life on October 31, 1915 at the family farm in Summit Township, Effingham County. She was baptized and confirmed her faith at the Trinity Lutheran Church, Shumway where she was a lifelong and an active member. She graduated from Altamont High School and later married Wilbert "W.J" Marten on June 1, 1940 in Terra Haute, Indiana and he preceded her in death on December 30, 1985.
Viola's time was centered on raising and supporting her family in their agriculture life as a 4-H leader and duties with the Effingham County Fair. She also found time to volunteer at the Lutheran Care Center for over 30 years. Viola was well known for her wedding cakes and quilting. Having a Halloween birthday there was always a family involvement, however she was also a lifelong Cubs, Illini and Bulls fan.
Memorials they may be directed to the Trinity Lutheran Church, the Lutheran Care Center and or the Donor's Choice.
She is survived by her:
2-Sons: Charles (wife, Joan) Marten Tasmania, Australia
Rick (wife, Doris) Marten Smithville, Mississippi
1-Daughter: Carol Lee (husband, Jack) Mills Conroe, Texas
8 Grandchildren, 12 Great Grandchildren and Great-Great Grandchildren
Cousin: Mrs. J.T. (Melba) Middlesworth Altamont, Illinois
Niece: Mrs. Robert (Marilyn) Patterson Effingham, Illinois
She was preceded in death by Her: Parents: Charles & Mary Knop-Laue
Husband: Wilbert Joseph Marten
Sister: Miss Bertha Laue
Online condolences may be expressed at www.kullfuneralhome.com