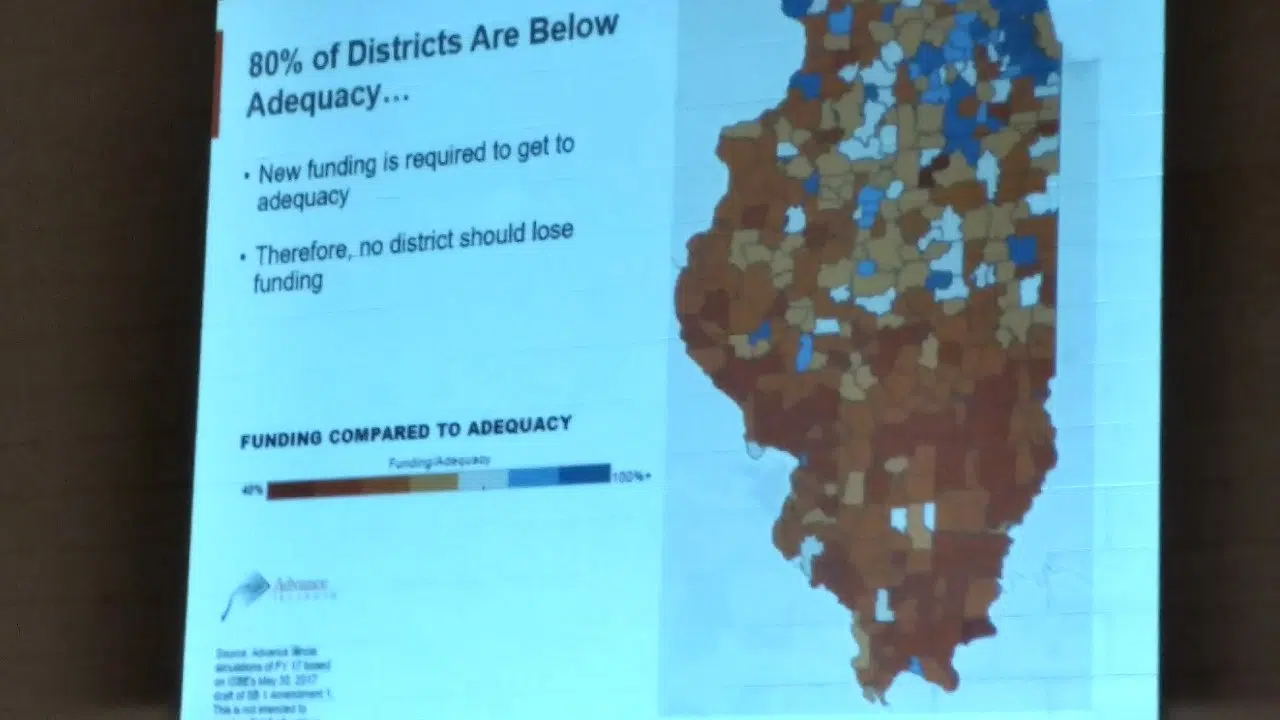 It was a meeting that brought out a lot of information, but left a lot of questions as lawmakers and educators discussed and debated the Education Funding Reform bill that currently sits in limbo in the legislature—Senate Bill One. The bill was passed back in the spring by the House and Senate. But, Governor Bruce Rauner used his amendatory veto power to strip out some parts, namely money for Chicago Public Schools pensions. Dr. Brent Clark of the Illinois Association of School Administrators discussed the bill and that it is equitable to all districts in the state of Illinois. And, that many of the provisions that were put in to protect the lower income school districts around the state would be stripped out under the amendatory veto from the Governor. Many has certainly complained about the added money for Chicago schools. But, Sandoval Superintendent of Schools Jennifer Garrison explained it best, saying without it there is no way this bill would have made it this far.
State Senator Andy Manar, who has championed school funding reform for many years and is the sponsor of SB 1, says he understands people being upset about issues and mistakes in the past. But, it's time to get past that and get something done.
State Senator Kyle McCarter was on hand for the meeting, although he participated as a member of the crowd as he is not a supporter of the bill. McCarter says the number one issue with this measure is the fact that Chicago schools get a lot more money per student than schools in his district.
The night gave a lot of information, but gave few answers. Brownstown Superintendent of Schools Mike Shackelford said he didn't feel they understand the urgency just yet.
The State Senate will now take up the Governor's amendatory veto. If they override his veto in the Senate, which is expected, then it will go to the House to attempt to override it—and, as of this time, it is not believed the House has the votes to override. If they fail to override then the bill would die and that would mean starting over. We'll talk more with Senators McCarter and Manar coming up tomorrow during NewsCenter.