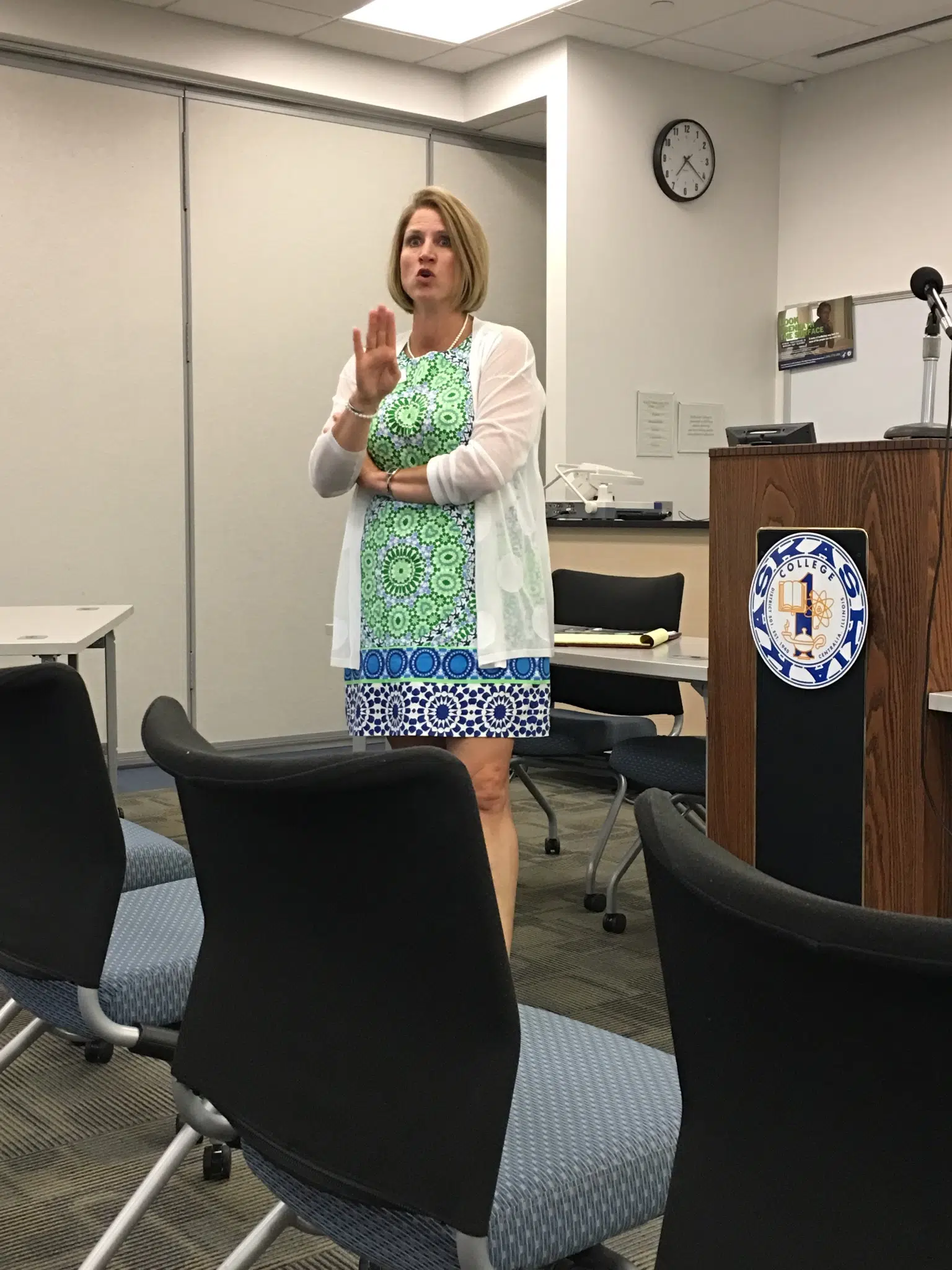 The CEO Program, which has flourished in some area counties over the past several years and is in the process of getting going in others, is now coming to Fayette County. An informational meeting was held Tuesday evening at the Kaskaskia College-Vandalia campus to lay out the program. Cheryl Mitchell, who is the Director of Entrepreneurship Education for the Midland Institute, explains what the CEO Program is.
And, Mitchell says an investment in this program is certainly an investment that will pay dividends for the area.
The CEO program would take select students from Brownstown, Ramsey, St. Elmo and Vandalia High Schools to be part of the program and is planning to get started in the fall of 2018.