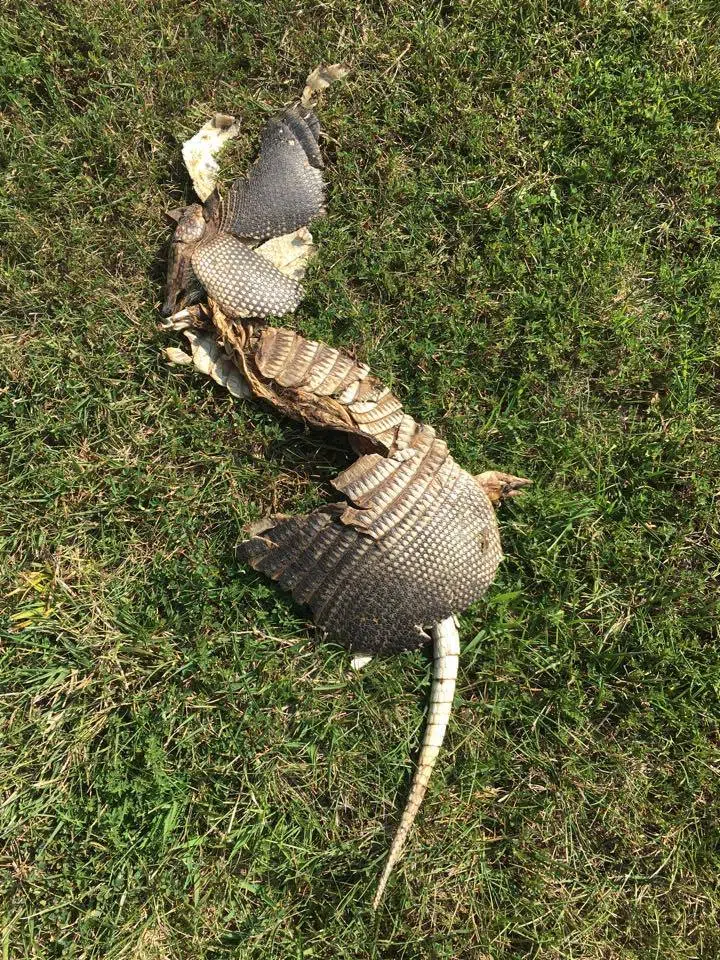 There have been spottings all around the area over the past couple of years—-but this looks to be the first confirmed case of an armadillo being in Fayette County, at least over the past couple of years.  Terri Britt of Bluff City submitted this photo and posted to social media this week of what looks to be the remains of an armadillo.  Although the nine-banded armadillo normally lives in the southwestern United States, there have been multiple sightings in the south central Illinois region over the past couple of years.  But, this would appear to be the first time they have positively been found to have made their way to Fayette County at least over these last few years and certainly for this season.
There have been stories of a few other sightings, one was about one month ago about 2 miles east of Ramsey.
Although armadillos are spotted during the summer months in this area, it would seem they have to make their way here again each spring and summer.  According to information, Armadillos do not tolerate freezing temperatures, which is the main reason they have not moved farther north. … To escape the cold, armadillos retreat underground. However, they are unable to hibernate and will either freeze or starve to death in such conditions.
(((((Thank You to Terri Britt for submitting Photo)))))