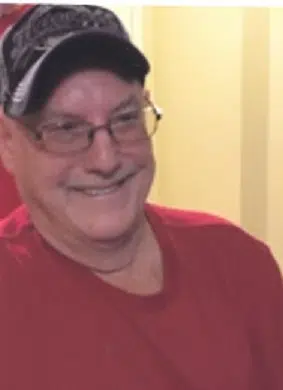 RAY LESLIE STARK, 75, of St. Peter, Illinois, formerly of the Rinard area passed away Tuesday, July 25, 2017 at Memorial Medical Center in Springfield, Illinois.
Ray was born July 17, 1942 at Rinard, IL to Robert O. and Rosellen (Laughlin) Stark. He married Connie Wieda January 19, 2008 at Blue Point Church in Cisne, IL
Ray was a mechanical engineer. He enjoyed deer and turkey hunting and fishing in the family pond. He loved to travel and had traveled to all fifty states and Canada. Hawaii was the 50th state in March. He also loved to garden and enjoyed family reunions. He was a member and dedicated to Blue Point Free Will Baptist Church. He was also a member of the NWTF and the NRA.
Ray is survived by his wife Connie Wieda-Stark of St. Peter, Illinois; four daughters Mary Ann (LeRoy) Busse, Cynthia Stark, and Tabitha (Victor) Mireles all of Joliet, IL and Sally Stark (and significant other Perry Mollaham) of Peoria, IL; one step-daughter Leigh Wieda of San Antonio, TX; two sons Ray Stark, Jr. (and significant other Alicia Sanchez) and Gary (Angie) Stark both of Joliet, IL; two sisters Rita (Norman) Dickey of Rockton, IL and Ruby Duben of Glen Ellyn, IL; two brothers Randall (Hazel) Stark of Plainfield, IL and Ronnie (Carol) Stark of Newton, IL; one sister-in-law June Stark of Rinard, IL and one brother-in-law Bob Trouper of Lockport, IL. Eight grandchildren, 3 step grandchildren, and several nieces and nephews also survive.
Preceding him in death were his parents, sister Roberta Trouper, brothers Richard Stark and Robert Stark, and brother-in-law George Duben.
A celebration of life will be 1:00PM Saturday, July 29, 2017 at Blue Point Free Will Baptist Church at rural Cisne, IL. Visitation will be 11:30am- 1:00PM at the church. Burial will be in Willow Branch Cemetery.
Fond memories and expressions of sympathy may be given to the family at www.hosseltonfh.com