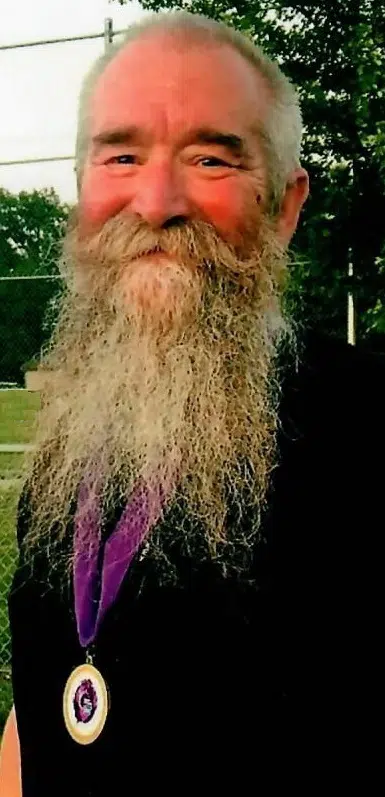 Joey Dean Dyer, age 60, of Mason, Illinois passed away at 6:15 p.m. Wednesday, July 19, 2017 at Effingham Rehabilitation and Healthcare Center in Effingham, Illinois.
Funeral service will be at 11:00 a.m. on Saturday, July 22, 2017 at the Mason Christian Church in Mason, Illinois. There will be a one-hour visitation prior to the service. Mark White will be officiating. Burial will be at Edgewood Cemetery. Visitation will be from 4 to 8 p.m. on Friday, July 21, 2017 at the Mason Christian Church in Mason, Illinois. Memorials may go to the Mason Christian Church or donor's choice. Online condolences may be expressed at www.pagelfuneralhome.com
Joey was born on October 25, 1956 in Effingham, Illinois the son of John D. and Patsy R. (Hout) Dyer. He married Sue Ann Lotz on January 26, 1991 at St. Peter's Lutheran Church in St. Peter, Illinois. He loved motorcycles, drag racing, hunting, photography, gun collecting and spending time with his family and friends.
He is survived by his mother, Patsy Dyer of Effingham, Illinois; wife, Sue Ann Dyer of Mason, Illinois; two daughters, Brianna Yocum (husband Thomas) of Edgewood, Illinois and Stacy Dyer (boyfriend JT Kuhlman) of Mason, Illinois; sister, Angela Dyer-Dirks (companion Larry Westjohn) of Watson, Illinois; grandson, Shawn Yocum and one grandbaby on the way.
He was preceded in death by his father, John Dean Dyer; and brother, Michael Brett Dyer.