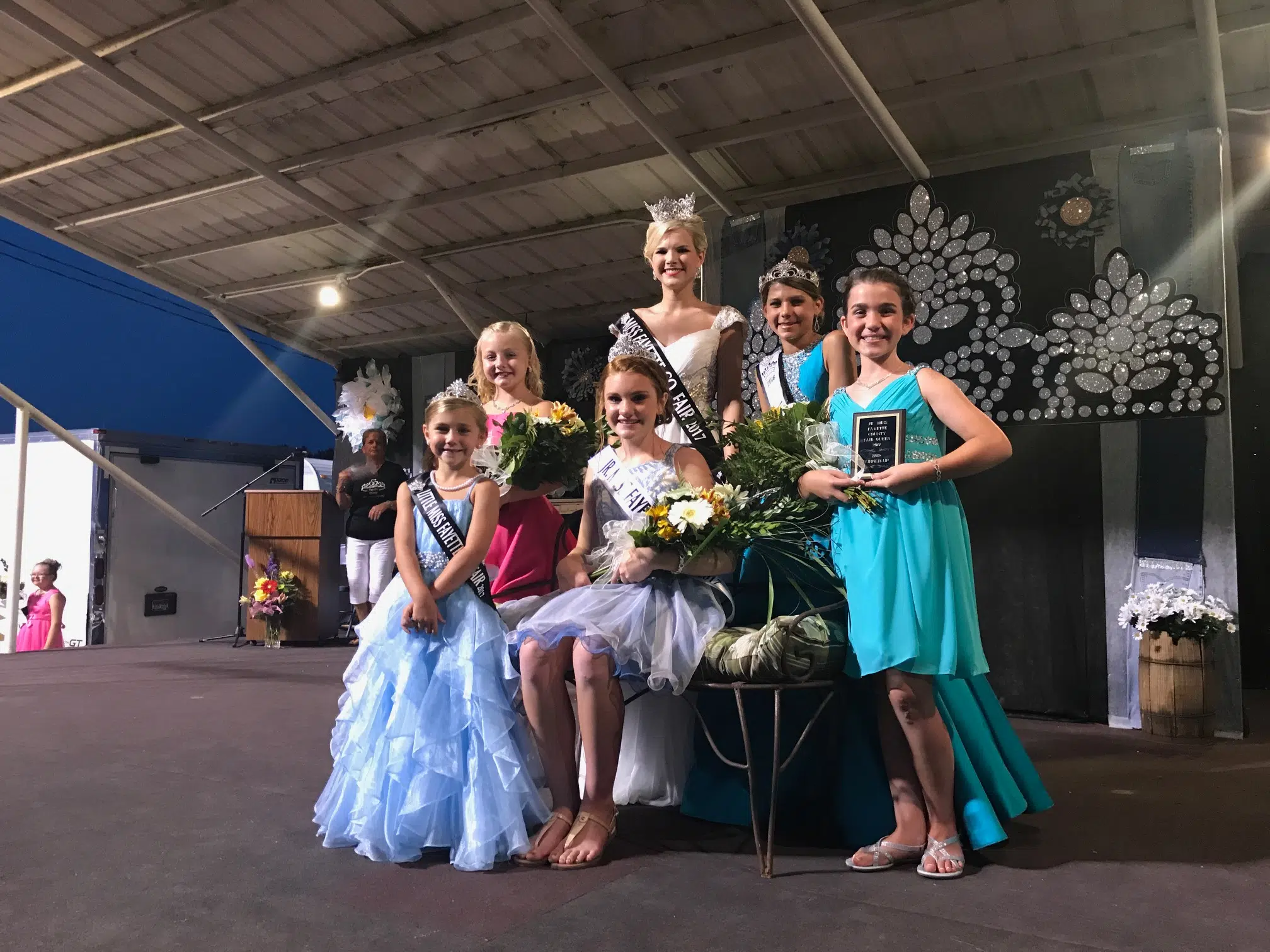 The trio of Fayette County Fair royalty is now complete as the new 2017 Jr. Miss Fayette County Fair was crowned Tuesday night.
Shelby Sasse of Brownstown was named First Runner-Up and Jordan Walk of Vandalia was named Second Runner-Up. Walk was also named the People's Choice Award winner while Sasse was also named Miss Photogenic and Makensie McKnelly was named Miss Photogenic.
Jr. Miss Jadalyn will now join 2017 Miss Fayette County Fair Elizabeth Miller and Little Miss Ryker Burns in reigning over the remainder of the Fayette County Fair this week as well as representing the county for the next year.