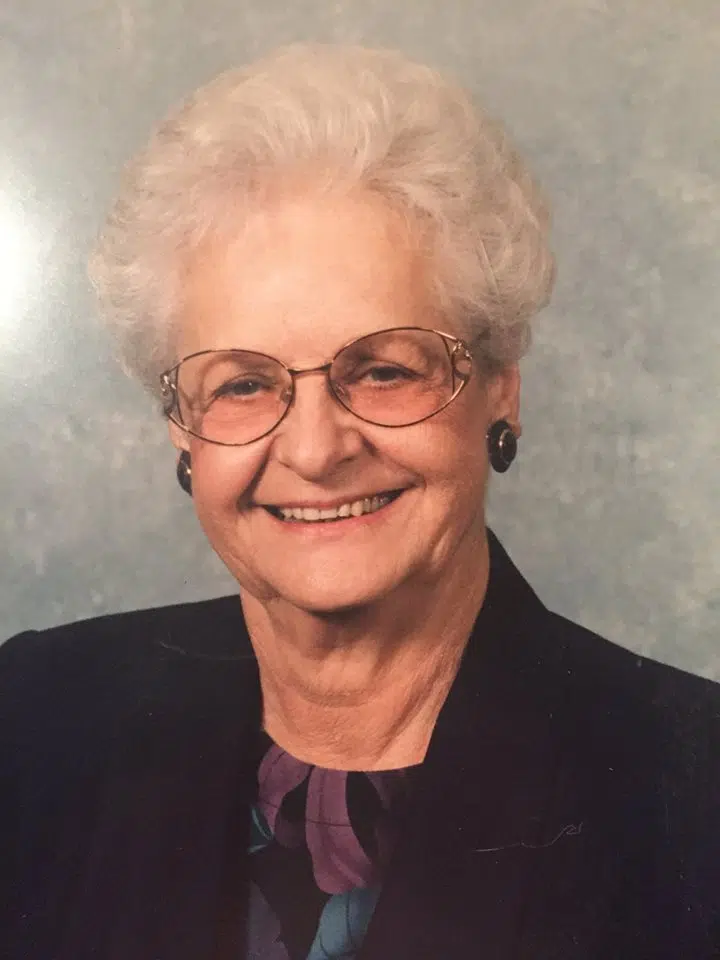 Mrs. Cleo Russell, 97, of Vandalia, passed away on Saturday, July 15, 2017 at her home surrounded by her family.
A Funeral Service will be held at 10:00am, Wednesday, July 19, 2017 at Hohlt & File Funeral Home, Vandalia with Rev. Robert Weaver officiating. Visitation will be held from 6:00-8:00pm, Tuesday, July 18, 2017 at Hohlt & File Funeral Home, Vandalia. Burial will follow services in Fairlawn Cemetery, Vandalia. Memorials may be made to Unity Baptist Church of Vandalia. Online condolences may be made at www.hohltandfilefh.com
Jessie Cleo Russell was born February 15, 1920 in Clinton County, IL, the daughter of Jesse and Dora (Allen) Wright. She married Glen S. Russell December 16, 1939 in St. Louis, MO; he preceded her in death May 16, 1969. Mrs. Russell worked for the Johnson, Stephens & Shinkle Shoe Factory, Princess Peggy Dress Factory, and PN Hirsch Warehouse in Vandalia before retiring. Even in her retirement she was a hard worker, caring for elderly in their homes, and helping raise her grandchildren. Cleo stayed very active tending to her flower and vegetable gardens, baking pies and traveling to Branson for great food and shows. She always had a very positive attitude and put a smile of the faces of everyone around her. She was a long time member of Unity Baptist Church formerly First Baptist Church of Vandalia.
She is survived by her daughter Twila and husband Dave Orr of Effingham; grandson David Orr of Effingham; and granddaughter Laura Orr and fiancé Ray Shraideh of St. Louis, MO.
She was preceded in death by her parents, husband, daughter Connie Russell, sisters Helen Kircher, Fairie Meyer, Elva Holtke, Norma Madison, Lorene Spain, and June Wright.