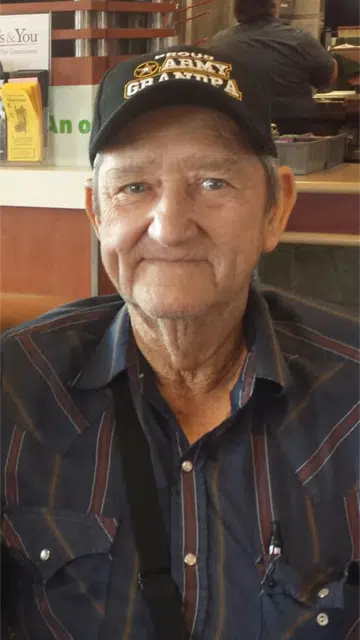 Isaac "Ike" Ritchey, 85, of Shobonier, passed away at 8:30pm, Wednesday, July 5, 2017 at Fayette County Hospital, Vandalia.
A Funeral Service will be held at 11:00am, Tuesday, July 11, 2017 at Hohlt & File Funeral Home, Vandalia with Rev. Pete LeDuc officiating. Visitation will be held from 9:00-11:00am prior to services at the funeral home. Burial will follow in Farmers Cemetery, rural Shobonier. Memorials may be made to St. Jude Children's Research Hospital or Donor's Choice. Online condolences may be made at www.hohltandfilefh.com
Isaac Edgar Ritchey was born October 20, 1931 in Vandalia, son of James LaFayette and Inis Viola (Etchason) Ritchey. Ike was a self-employed welder, mechanic, carpenter, and metal junker, he was also a US Army Veteran serving in the Korean War.
Mr. Ritchey is survived by his longtime companion Patricia Ritchey of Shobonier, IL; children James Ritchey of Paris, IL, Julie Irving of Kansas, Callie and husband Paul Young of Texas, Pansy Parrish of California, Starla Spender of Centralia, IL, Viola Blankenship of Vandalia, IL, Sue Austin of Effingham, IL, Charles Ritchey and wife Lisa of Junction City, IL, Joseph and wife DeeAnn of Shobonier, IL, Rachel Hipsher of Shobonier, IL, and Heidi and husband George Campbell of Shobonier, IL; 33 grandchildren, 49 great grandchildren and several great-great grandchildren; brother Jack Ritchey and wife Joyce of Vandalia, IL; and sister Flossie Cooney of Vandalia, IL.
He was preceded in death by his parents, sons Brian, Jesse, and Isaac Jr., and sister Cletis Mae Ritchey