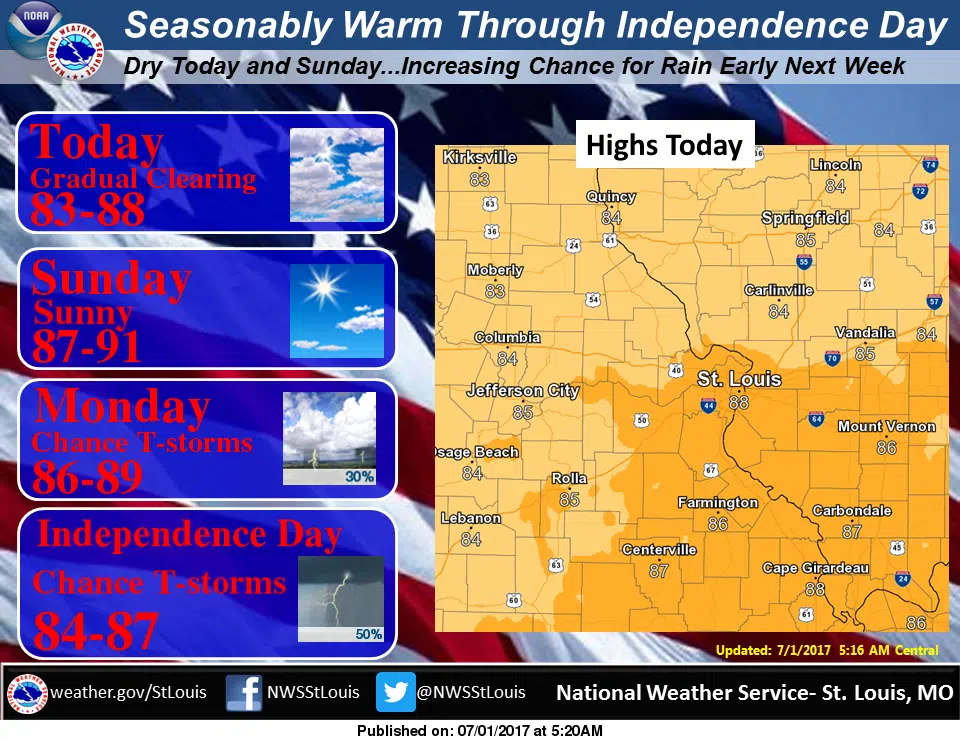 After a Friday with some heavy rains for parts of Fayette County, we'll be sunny and dry for today and Sunday.
A line of thunderstorms stayed over Fayette County for a good part of Friday afternoon.  And, although the rain wasn't widespread over the county, the areas that did get rain got a lot of it.  Estimates put the rainfall amounts along the Interstate 70 area in Fayette County at 2 inches on Friday afternoon.  And, some areas of the county got another quick rain shower early Saturday morning.
Meanwhile, we will now dry out for the next couple of days.  We'll see gradually clearing skies for today with a high of 85, then mostly clear skies tonight with a low of 64.  We'll see sunny skies on Sunday with a high of 88.