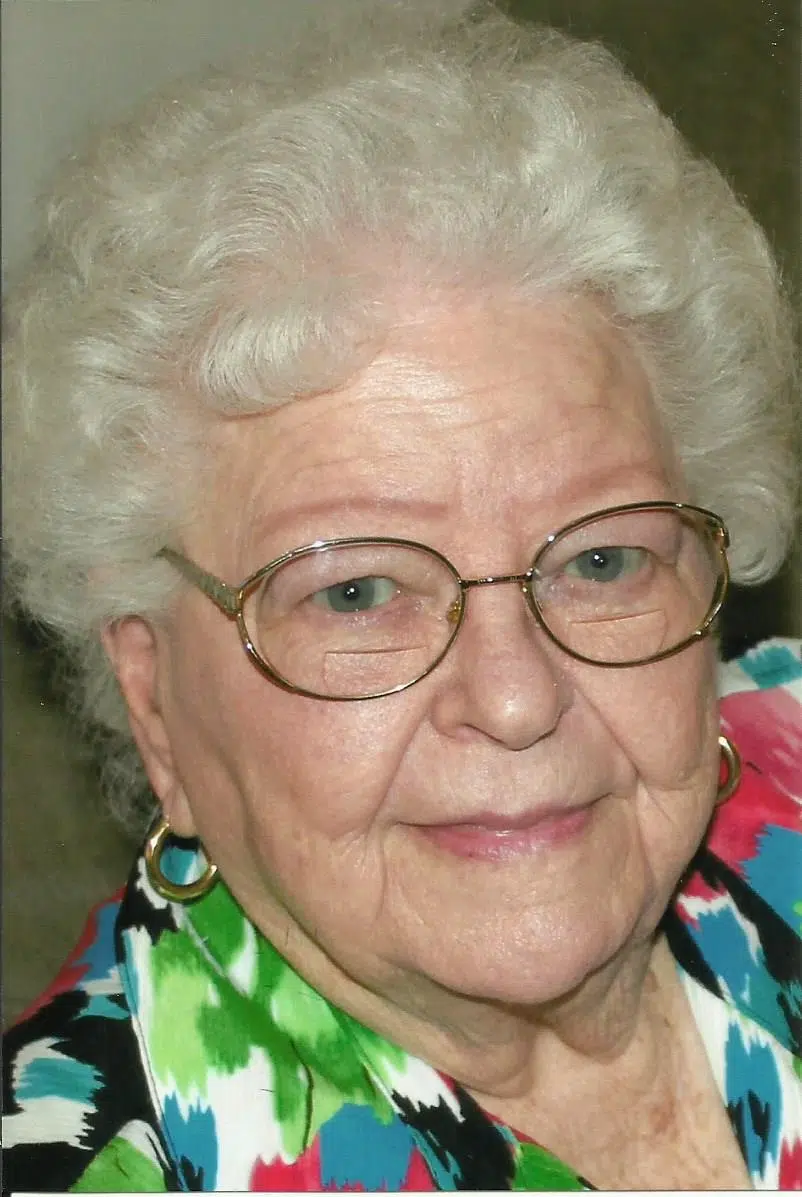 Maxine A. Gumbel, 93, of Vandalia, IL passed away at 6:09 pm, Thursday, June 29, 2017 at Fayette County Hospital.
A Graveside Service will be held at 2:30 pm, Sunday, July 2, 2017 at Fairlawn Cemetery, Vandalia with Rev. Kurt Simon officiating. Memorials may be made to the Fayette County Cancer Fund or donor's choice. Online condolences may be made at www.hohltandfilefh.com
Maxine A. Gumbel was born August 23, 1923 in Wayne City, IL, the daughter of Jeff C. and Gladys N. (Taylor) Henson. She married Ralph L. Gumbel on November 4, 1972 in Flora, IL. Maxine owned and operated several restaurants in Wayne County and Clay County Illinois until her retirement. She was a proud member of the American Legion Women's Auxiliary.
Mrs. Gumbel is survived by her son Ronald Marshel and wife Candy of Vandalia; grandchildren Amanda Strohschein and husband John of Mt. Vernon, IL, Colleen Taylor and husband Bob of Atlanta, GA, and Shawn Jeffries of Bedford, TX; great grandchildren: Jack Strohschein, Reed Strohschein, Alex Taylor, and Lauren Taylor; brothers John Henson of Manchester, MO and Bill Henson of Union, MO; and sister
Joan Richardson of Nashville, TN.
She was preceded in death by her parents, husband, son Vernon Jeffries, sisters Leona Ice, Selma Larson, Wilma Turner, and Linda Henson.