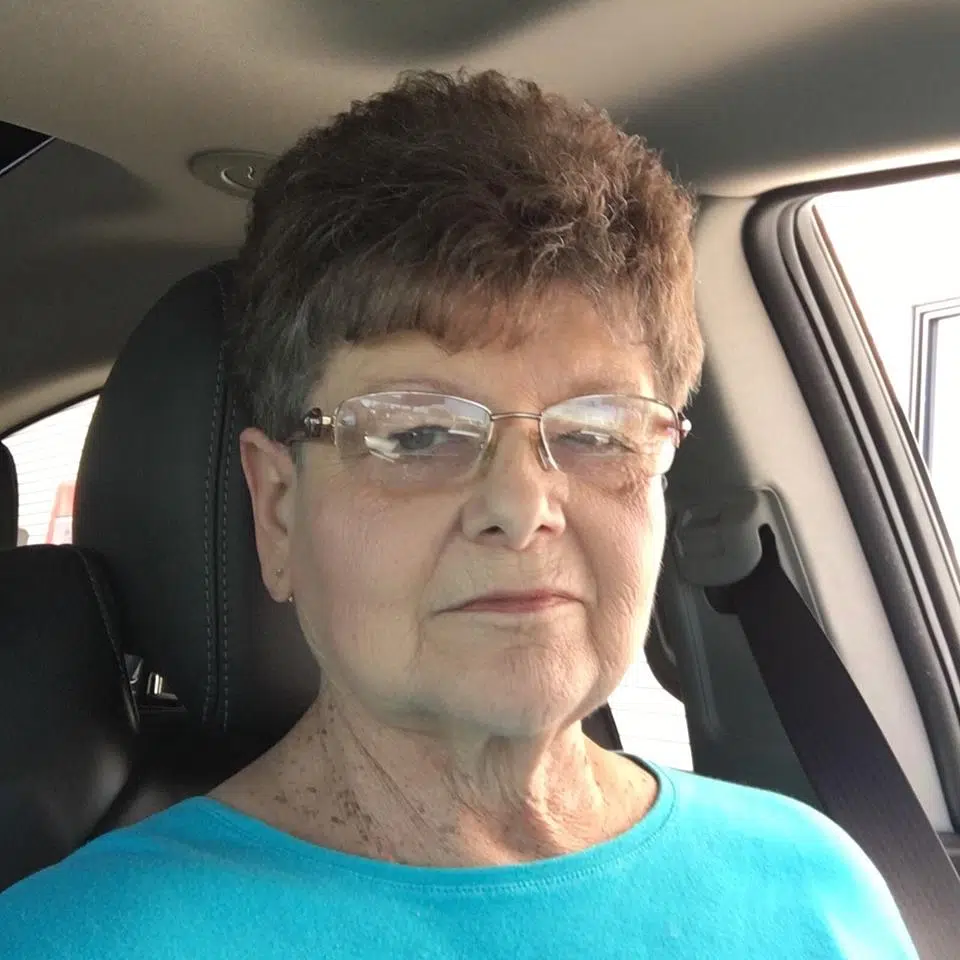 Patricia Ann Jones, 72, of Vandalia passed away on June 22, 2017 at Memorial Medical Center in Springfield, IL.
A Graveside Service will be held at 11:00am, Saturday, June 24, 2017 at Green Hill Cemetery, Van Burensburg, IL with Pastor Jim Vargo officiating. Memorials may be made to the donor's choice. Online condolences may be made at www.hohltandfilefh.com
Patricia Ann was born January 9, 1945, in Nokomis, the daughter of Lloyd and Ila (Whitten) Towell. She married Frankie Jones on February 2, 1973. Patricia was employed as a Manager for Vandalia Rural King until her retirement. She was a member of the St. Mathew Lutheran Church in Fillmore.
Mrs. Jones is survived by her husband Frankie of Vandalia; son Robert Siebert with Michelle Wilson of Dallas, TX; daughters Christina Donaldson with Chad Roberson of Mt. Vernon, Donna Divine and husband Danny of Goodman, MO, and Christine Sanford of Goodman, MO; grandchildren Miranda, Connor, Jessica, Elaine, Lori, Jessie, Terea, Jennifer, and Joshua; and several great grandchildren.
She was preceded in death by her parents and sister Betty Whiteside.