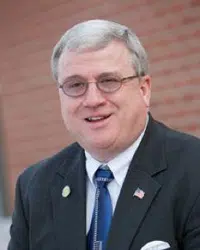 During his announcement time of the Vandalia City Council meeting Monday night, Vandalia Mayor Rick Gottman praised the city's streets workers, police and fire departments and utility companies for their response to the storm that rolled through the city in the early morning hours Sunday.
And Gottman asks residents to be patient as cleanup will take a while due to the large amount of debris around town.
As of Monday night, Ameren was showing just one outage in Fayette County while Southwestern Electric showed no outages.