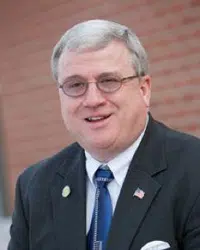 We hear again today from Vandalia Mayor Rick Gottman, as he gave his State of the City Address to the Vandalia Chamber of Commerce on Wednesday.  Mayor Gottman says the City of Vandalia is looking into a new Water Plant in the future.  And, he says he has spoken with Congressman John Shimkus about some potential financial assistance with that project.
Mayor Gottman says another project they are looking into is fixing the water intake at the Kaskaskia River.
We will hear more from Mayor Gottman coming up on Monday during NewsCenter.