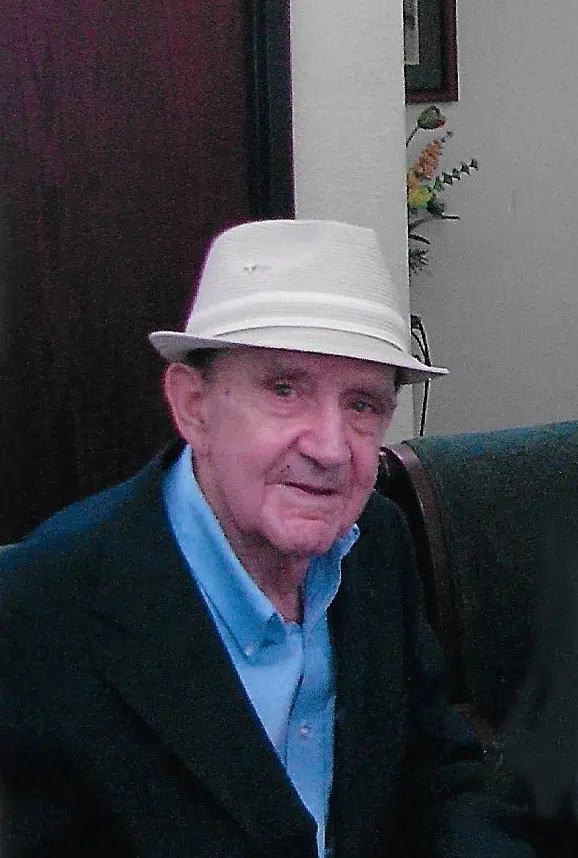 Nicholas "Nick" J. Piazza, 92, died early Tuesday morning, June 6, 2017, in his home in Vandalia, Illinois.
Mass of Christian Burial will be at 10:00 AM, Monday, June 12, 2017 at Mother of Dolors Catholic Church, Vandalia, IL. Visitation will be from 2:00-4:00 PM, Sunday, June 11, 2017 at Miller Funeral Home, Vandalia, IL with Prayer Service. Burial will be at 3:00 PM, Monday, June 12, 2017 at St. Andrews Catholic Cemetery in Murphysboro, IL with Military Rites. Memorial: Mother of Dolors Catholic Church.
Mr. Piazza was born, August 29, 1924 in St. Louis, Missouri the son of Nick Joseph and Genevieve "Jenny" Chivetta Piazza. He married Julia Jean Brock July 2, 1949 in Jennings, MO; she passed away February 20, 2011. He and his family lived in Murphysboro, IL for a short time, later moving to the St. Louis, Missouri area. He has lived in Vandalia, IL for the past 49 years.
Nick graduated from Christian Brothers High School in St. Louis and Quincy University in 1948, with a degree in business. He was a World War II veteran of the United States Army, serving in China, Burma, India and Merrill's Marauders in the Pacific Campaign. After the military and university, Mr. Piazza worked for Firestone Tire and Rubber Company as a sales representative. He lived and worked in several towns in Missouri and Illinois, eventually settling in Vandalia, IL, in 1968. While in Vandalia, he worked closely with Oldfield Tires. After retiring from Firestone, he worked for Statewide Tires and Stop-and-Go Tires even from home by internet until he was 90. A member of Mother of Dolors Catholic Church, Vandalia, IL, an avid golfer and long-time member of the Vandalia Country Club. He was also a member of the Crawford-Hale Post #95 American Legion, VFW, the Moose Lodge, and Knights of Columbus – Grand Knight. In 1970, he was named National #1 Sales Person for Firestone Tire & Rubber.
Survived by: Son, Nick Piazza; Daughters: Patricia (Piazza) Kuhn, Jenny Piazza, and Ann Piazza; Grandchildren: Rebecca Danner Piazza, John (Jack) Piazza, Nicholas Piazza, Genevieve Raine McDevitt, Michael McDevitt, Zachary Shananaquet, and Gretel Stockton; Great-granddaughter, Julia Ficke. Sister: Clara Huneke and Brother: Samuel Piazza,
He was preceded in death by his parents and wife of 62 years.