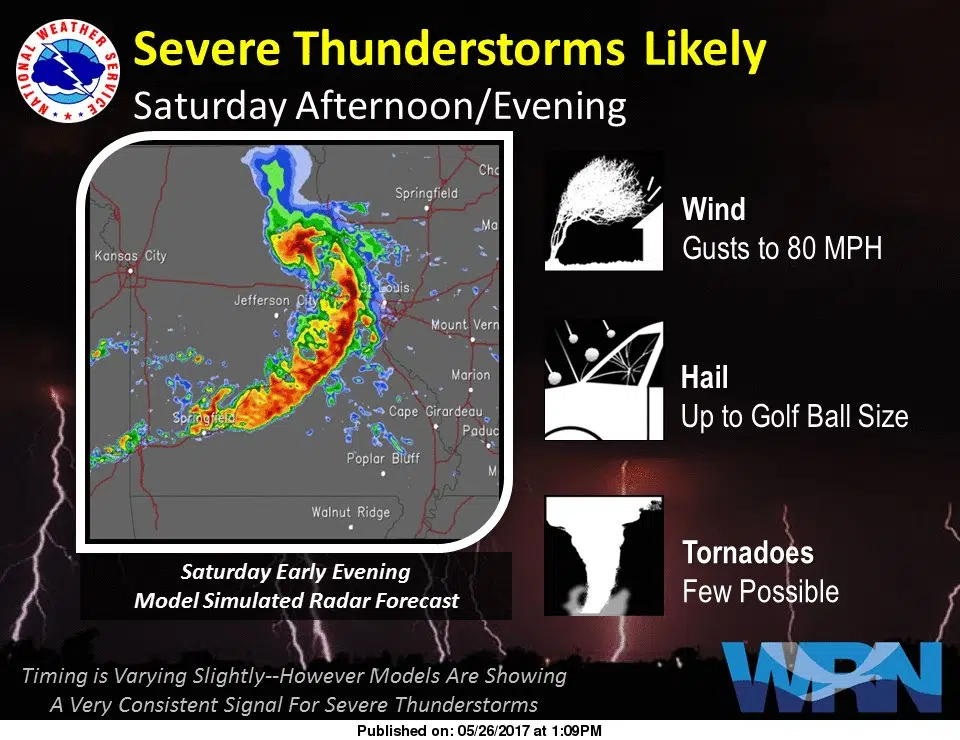 Although the timing may be varying quite a bit, the National Weather Service in St. Louis is warning of severe weather sometime on Saturday evening/night for the area.  The NWS says the threat will include large hail up to golf ball size, damaging winds of up to 80 miles per hour, and also the possibility of a few tornadoes.
Further Information from the National Weather Service in St. Louis
Thunderstorms are expected Saturday afternoon and evening. While timing is shifting slightly from run-to-run, the forecast models have been very consistent in forecasting conditions which can produce severe thunderstorms. It is likely that some of these thunderstorms will become severe particularly along and south of I-70. Damaging wind gusts to 80mph, large hail, and a few tornadoes will be possible. Make sure you are Weather Ready and have a plan of action in place if warning is issued for your location this Memorial Weekend.