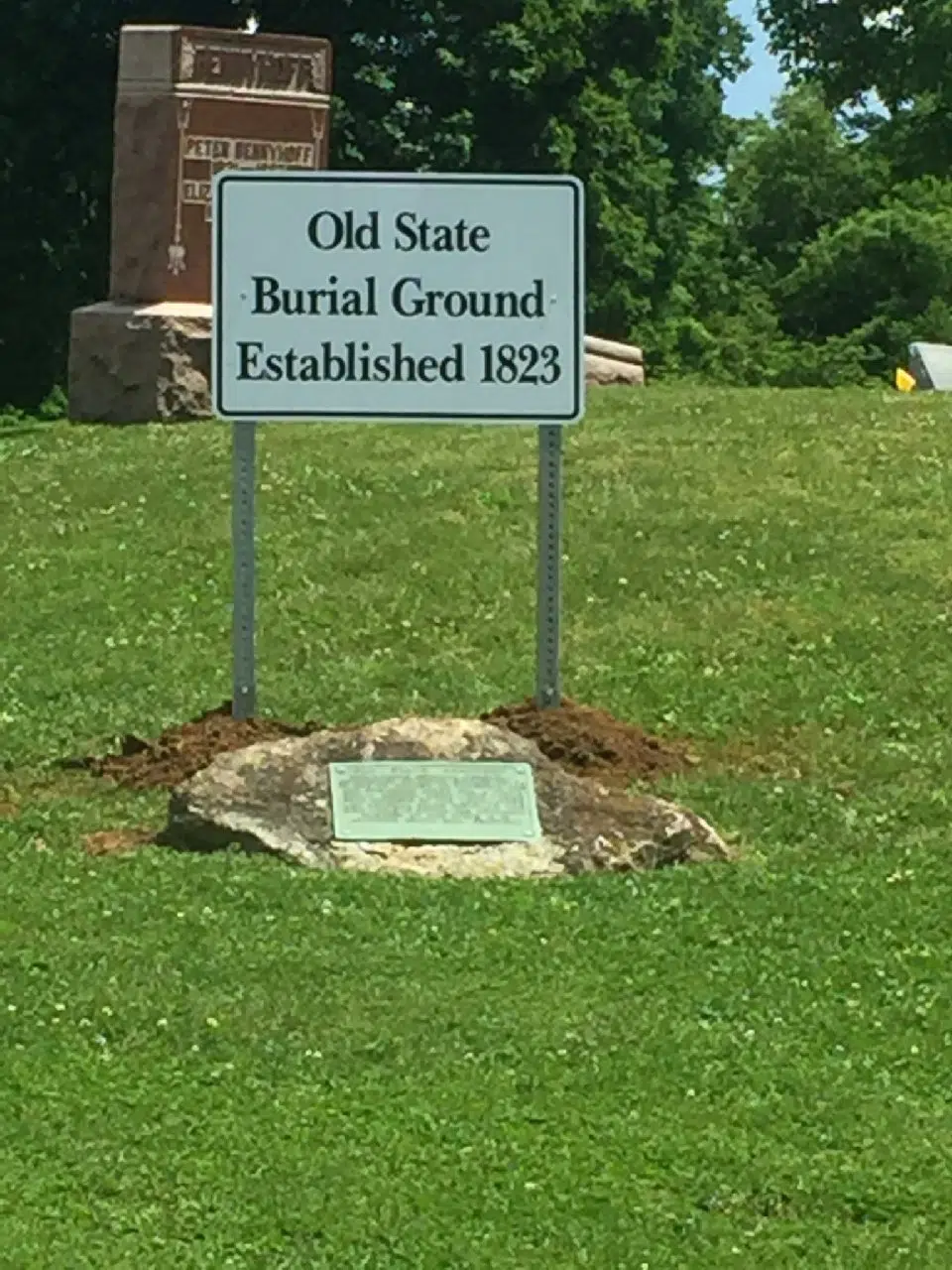 This Memorial Day there will be some veterans buried in Vandalia potentially being recognized for the first time, as a group of folks led by one dedicated woman have worked to clean up the Old State Cemetery. Dorothy Donley has been spearheading the effort to clean up the cemetery for quite some time and they are making significant progress. She talks about how she got going with this project.
Donley says she started with just a few people helping out with the cleaning of the headstones, but she says that has expanded. Donley says she's gotten assistance from Debbie Hobbie's class from Vandalia Junior High. And, she says Thrivent Financial sponsored a Community Action Team a few weeks ago that brought out many volunteers, and she adds that Wendy's in Vandalia donated lunch for that day. And, she says another Fayette County resident has helped to spearhead the effort to recognize the veterans buried in the cemetery for this Memorial Day, and a couple of businesses have assisted with donations.
There is also a brand new entrance sign for the cemetery, and that was donated by the City of Vandalia. Donley says they have cleaned over 100 headstones at this time in the Old State Cemetery, along with working on repairs for others. We'll hear more from Donley coming up next week during NewsCenter. Also, they can be found on Facebook at R.I.P. (Restoration In Progress).