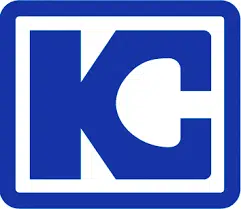 The Kaskaskia College Board of Trustees held their monthly meeting on Monday evening, holding this month's meeting at the Vandalia Campus.
During their monthly meeting, the board approved revisions to the Jump Start and College NOW programs KC offers to local high school students.  KC's Jump Start program offers a reduced tuition program for high school students.  In the past the half price reduction only pertained to the tuition portion of the college's pricing with the student paying the full cost for mandatory fees, which has caused some confusion for parents and students in the past.  Under the new plan, students will pay half price for both tuition and mandatory fees, which Vice President of Student Services Dr. Susan Batchelor says should alleviate the confusion over the program's tuition waiver.  The Jump Start Program covers the first three credit hours, any additional classes taken beyond that students will have to pay the full tuition and fees.  Students will still cover the costs for books and other course related fees under the program.  This action goes into effect for the 2017 Fall Semester. 
We'll have more on last night's meeting coming tomorrow during NewsCenter.