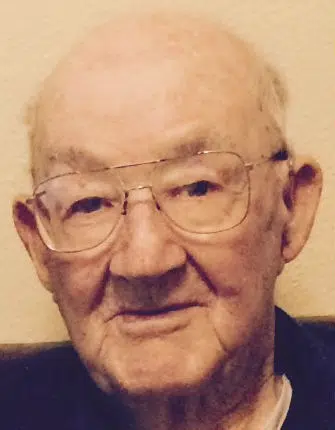 Arkell Pilcher, age 88, passed away on October 16, 2016 in Meridian, Idaho.
Memorial service will be at 2:00 p.m. Saturday, June 03, 2017 at Edgewood Cemetery in Edgewood, Illinois. Jim Giffin will be officiating. Memorials may go to Alzheimer's Association or donor's choice. Online condolences may be expressed at www.pagelfuneralhome.com
Arkell was born on February 12, 1928 in Clay County, Illinois, the son of John and Inez (Burge) Pilcher. Arkell left the family farm at age 16 to work. He drove a truck on the oil fields of southern Illinois among other jobs. Later he spent several years working on bridge construction for the Illinois Central Railroad. He married his wife of 67 years, Shirley Davis, on October 28, 1949. They had two children, Barry and Terry. His railroad job took the family all over the Midwest; they traveled and lived in a small trailer. When the boys were old enough to begin school, Arkell found work as a welder at the new Caterpillar Tractor plant in Decatur, Illinois. He worked at Caterpillar for over 30 years before retiring in 1986. After spending a few years in retirement and traveling around the country, Arkell and Shirley moved to Idaho in 1991. His beloved wife Shirley died on August 22, 2016.
He is survived by his son, Barry Pilcher (wife Alda) of Boise, Idaho; 6 grandchildren Meghan, John, Kristen, Rachael, Stephanie, and Clint; 8 great-grandchildren and one daughter-in-law Chari Pilcher.
He was preceded in death by his parents, John and Inez Pilcher; wife, Shirley L. Pilcher and one son, Terry Pilcher.