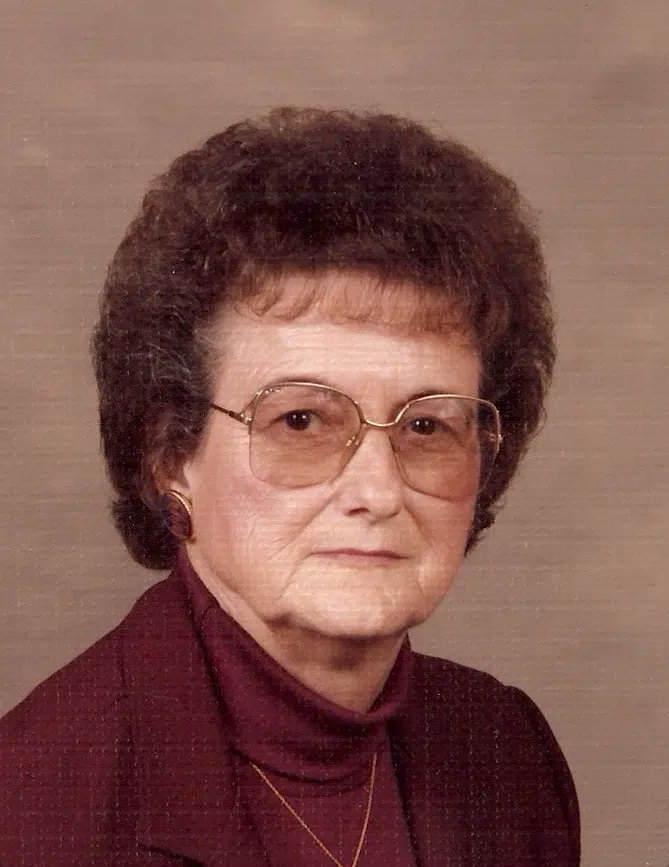 Gloria A. Pyle, 82, of Vandalia, IL passed away at 6:55 am Wednesday, May 17, 2017 at her daughter's residence in Sycamore, IL.
Services for Mrs. Pyle will be held at 3:00 pm, Saturday, May 20, 2017 at Hohlt and File Funeral Home, Vandalia with Pastor Curtis Sweeney officiating. Visitation will be held prior to services from 1:00-3:00pm, Saturday, May 20, 2017 at the funeral home. Memorials may be made to Northside Christian Church of Vandalia. Online tributes may be left at www.hohltandfilefh.com
Gloria A. Pyle was born July 18, 1934 in Pleasant Mound, IL, the daughter of Leroy and Mildred (Wiles) Blankenship. She married Robert "Bob" Pyle on August 5, 1972. Gloria was employed by Crane Packing as a customer service representative for more than 25 years. She enjoyed camping and fishing with friends and family at Vandalia Lake and was also a member of Northside Christian Church.
Mrs. Pyle is survived by husband Robert "Bob" Pyle of Vandalia; daughter Debra Rolf and husband Lonnie of Sycamore, IL; brother Scott Walker and wife Joyce of Irving, IL; grandchildren Jennifer Melton, Bethany Escamilla and husband Noe, Mary "Catie" Smith, Sarah Rolf, and Zach Smith and wife Jasmin; great grandchildren Chrissy Melton, Haley Smith, Caiden Melton, Parker Smith, Tristan Smith, Elijah Escamilla, Zoe Smith, Aaron Escamilla, and Jax Smith; and nephew Alan Blankenship of Irving.
She was preceded in death by her parents, son Warren Bradley Smith, brother Jack Blankenship, and sister Linda Matthews