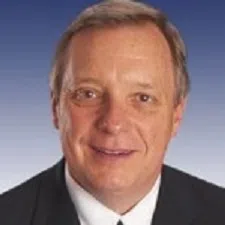 (Washington, DC)  —  Illinois' senior U.S. Senator says he still wants an independent prosecutor to look into President Trump's ties to Russia. Dick Durbin on Friday said the nation needs someone without a link to the president to take over the case. Durbin says the 'turmoil' caused by the firing of the FBI director must be dealt with.
###
Benjamin Yount/acb IL)
Copyright © 2017
TTWN Media Networks Inc.