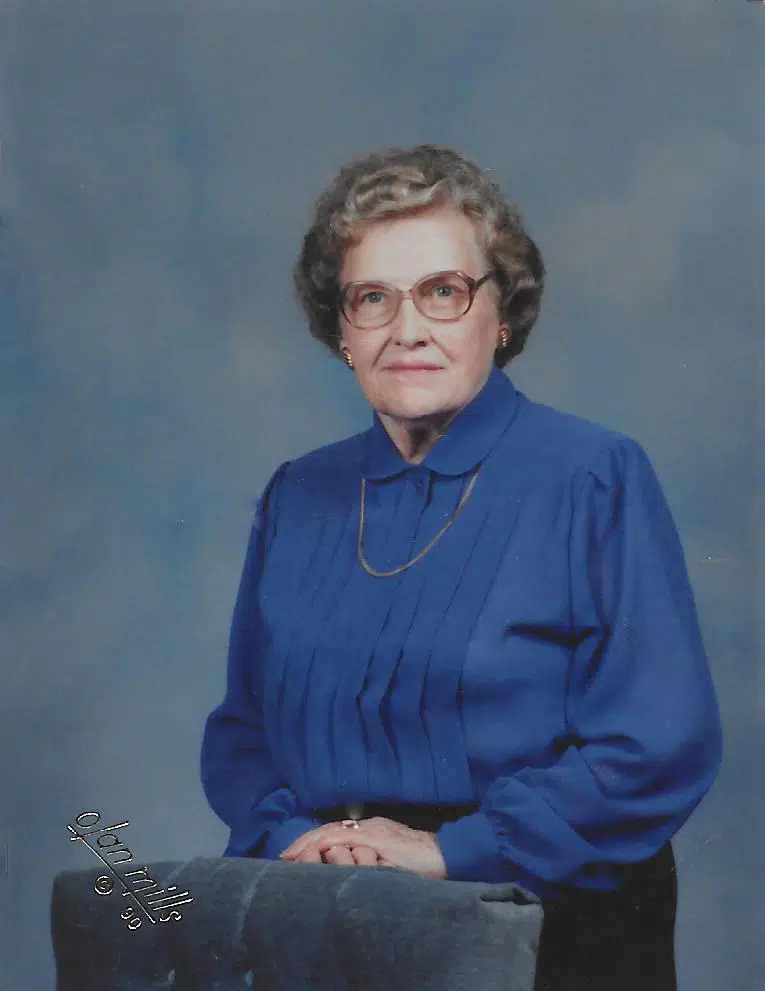 G. Ruth Reeter, 103, of Vandalia, Illinois, passed away Monday, May 8, 2017, in Vandalia, IL.
Graveside Services will be held at 11:00 AM, Friday, May 12, 2017, at Fairlawn Cemetery, Vandalia, IL, with Pastor Terry Westerfield, officiating. Friends may gather at 10:45 A.M. at the cemetery. Memorials: First United Methodist Church, Vandalia, IL. Miller Funeral Home, Vandalia, IL, is in charge of arrangements. Online memories and condolences may be shared with the family at www. millerfh.net.
She was born November 26, 1913, in Sharon Twp., Fayette Co., IL, the daughter of Levi Harry & Anna Margaret (Haynes) Browning. She was a retired Beautician, member of First United Methodist Church, and First United Methodist Women's Group, both of Vandalia, IL.
She is survived by: Grandchildren – Charles "Chuck" Reeter & Pam, Palm Desert, CA; Michael Reeter & Lee, Normal, IL; Scott Reeter, Robinson, IL; and Amy Opfer & Craig, Shobonier, IL; 7 Great Grandchildren; 13 Great Great Grandchildren.
Preceded in death by: Parents; Son – Vic Reeter; 1 Brother – Gerald Browning.