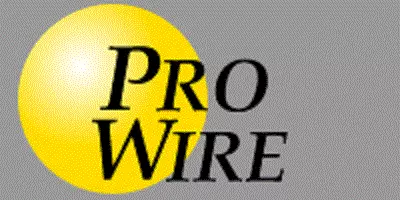 Our Pro Wire Athletes of the Week for the week of April 29th are Richie Well and Trevor Smalls of Vandalia High School.
In baseball action on Thursday, Richie outdueled Piasa SW Ace Collin Baumgartner to lead the Vandals to a 2 to 1 win.  Richie went all 7 innings, allowing 5 hits, 1 earned run and struck out 10.
In their home track meet on Tuesday, Trevor took 1st place in the 100m dash and the long jump.  And, Trevor's distance of 21′ 3.25″ set a new school record.  Trevor was also part of the 4×200 relay team (along with Devon Little, Dylan Garrett, and Blake Barth) as they took 1st place and also set a new school record.
Your Athlete of the Week is brought to you by Pro Wire
www.prowireil.com