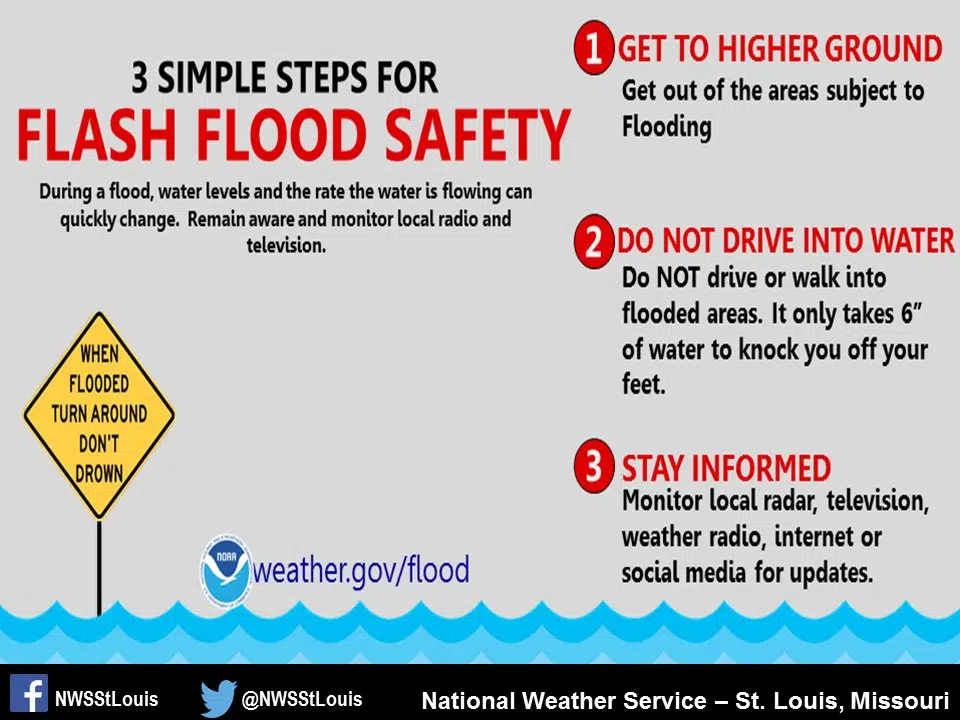 The National Weather Service in Saint Louis has issued a
* Flash Flood Watch for portions of Illinois and Missouri…
* from Friday evening through Sunday evening
* Rainfall totals of 1 to 3 inches over the past 24 hours has set
the stage for a significant flooding event this weekend. A slow
moving potent storm system will interact with a very moist
airmass to produce heavy rainfall over the weekend. Forecast
rainfall totals of 2 to 5 inches are likely with higher amounts
possible across southeastern Missouri and southern Illinois.
* Heavy rainfall will result in flooding of low lying or poor
drainage areas…and ultimately dangerous flash flooding on
smaller creeks and streams. Significant rises on larger
streams and rivers will also be possible.