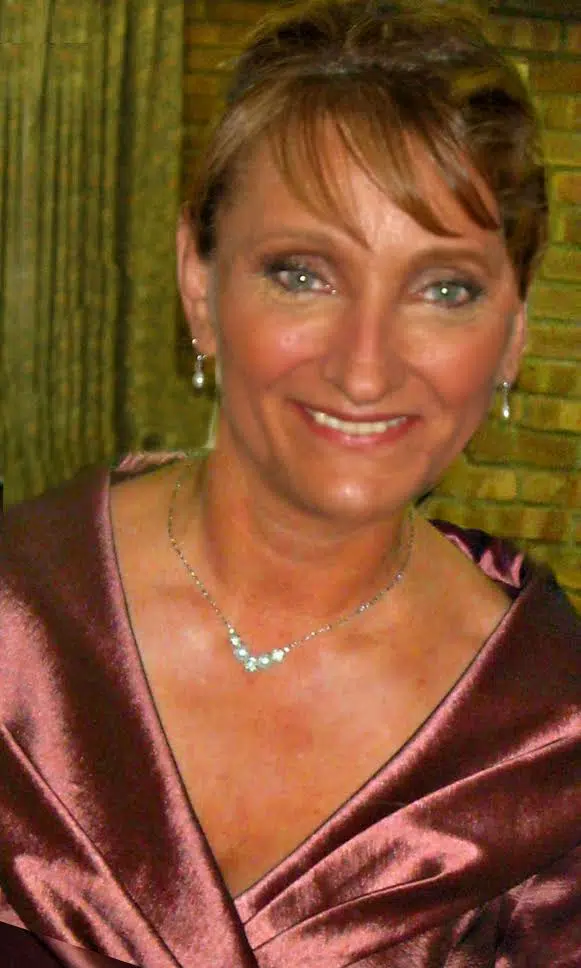 Name: Brenda Kay Baird 58 years old of Altamont, Illinois was called to her eternal rest after a long and trying illness, peacefully on Friday April 14, 2017 at the Barns-Jewish Hospital in St. Louis, Mo.
Graveside Funeral Services and Christian Burial Rites will be conducted Tuesday April 18, 2017
at 10:00 AM in the Baird Cemetery, Martinsville, Illinois in Clark County with the Pastor Brian Miller officiating.
Visitation for family and friends will be conducted from 4:00 pm-8:00 pm on Monday April 17, 2017
at the Kull Funeral Chapel, Altamont, Illinois.
Brenda was born into the Christian family of Edmund and Lorna Brauer-Schultz one of 5 siblings. Brenda was born on December 26, 1958 at St. Anthony's Memorial Hospital, Effingham, Illinois. She was baptized on January 3, 1960, by Rev. H. T. Schmidt. Instructed in the Christian faith by her parents and pastor, she grew as a Christian and was confirmed in her faith on April 15, 1973 at the Bethlehem Lutheran Church, Altamont by the Rev. John Poppe. She married Rock Alan Baird on November 19, 1977 at Bethlehem by Rev. Richard Bolin.
Brenda graduated from Altamont Community High School with the class of 1977. She assisted her husband with raising a family of three besides working in numerous locations, last with the Keller Convention Center in Effingham, Illinois She was a member of Bethlehem Lutheran Church and was active in the Altamont Community with events, sports and family life.
Memorials may be directed to the Donor's Choice.
She is survived by her:
Husband: Rock Alan Baird Altamont, Illinois
1-Son: J. I. Baird and (special friend, Megan Kile) Waukegan, Illinois
2-Daughters: Dana and her (husband, Tim) Pasley St. Elmo, Illinois
and their 2-sons: Trey and Pearson
and 1-daughter: Sierra
Amy and her (husband, Brian) Richmond Indianapolis, Indiana
and their daughter: Mackenzie
2-Brothers: Allen and his (wife, Lorene) Schultz Altamont, Illinois
Alvin and his (wife, Debbie) Schultz Altamont, Illinois
2-Sisters: Beverly and her (husband, William Jr.) Newby Altamont, Illinois
Barbara Halls Danville, Illinois
Several Nieces and Nephews
She was preceded in Death by: her parents: Edmund Oscar and Lorna Ida Hilda Brauer-Schultz
Online condolences may be expressed at www.kullfuneralhome.com